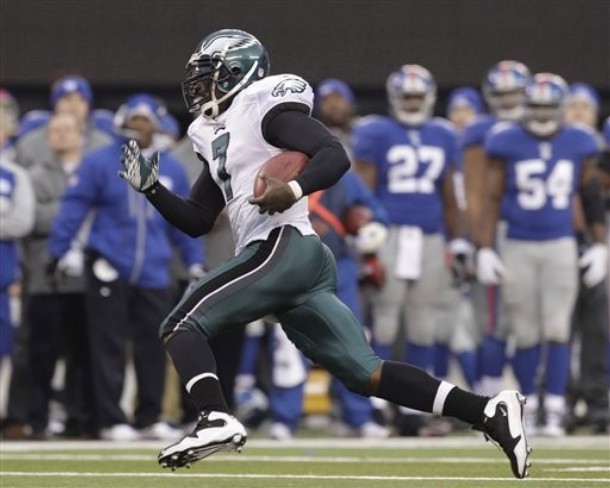 After that amazing game last year in the Meadowlands when the Eagles made the unbelievable comeback to beat the Giants, you would think that the New York club would approach the next game against the Birds with some humility, especially when you realize that the Eagles have beaten the Giants in six straight game. But, that hasn't been the case with some of the Giants players so far.
In fact, all of the Giants who have said something about Michael Vick playing in the upcoming game have said they want Vick to play. New York safety Antrel Rolle doesn't just want Vick to play but he's already started challenging Vick and his speedy wide receiver DeSean Jackson.
"I don't want any excuses when we go down there and put it to 'em,'' said Rolle. "I've handled DeSean Jackson one-on-one before and I don't see why I wouldn't be able to do it again.''
Let's be serious, Rolle couldn't cover Jackson if his life depended on it. Jackson and his blazing speed would easily beat Rolle in a one-on-one matchup.
Giants offensive guard Chris Snee isn't even on the field when Vick is playing, yet he's talking about not being afraid of Vick.
"I don't think anybody in here is scared of Michael Vick," Snee said. "We're not intimidated or afraid. You hate to see anybody get hurt. You always want to take their best shot. Hopefully, he's out there. I just hope he's OK. We don't want to get caught up in who's playing and who's not."
New York defensive end Justin Tuck was more respectful of Vick and the Eagles.
"That guy is a tremendous athlete, and obviously as he goes, that offense and that team goes," Tuck said. "But you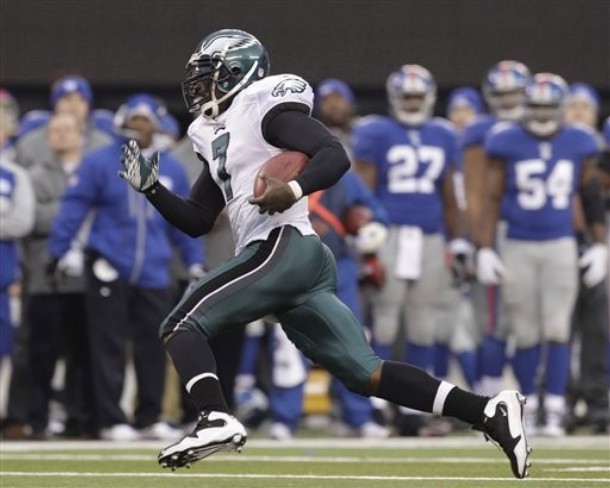 always want to be beat teams at their best. Me personally, yes I do, I would love for him to play. I think he brings the best out of us, too. Maybe we go down there and he's not in there, and we think, 'Oh we've got this thing won.'
"If he's playing, then we know we gotta be on our toes. That's not a shot at whoever would play if he doesn't play. We all know that Philadelphia's a great football team. They got a lot of pieces to the puzzle. We're going to have play a great game, regardless of if Vick plays or not."
Giants head coach Tom Coughlin isn't buying any of the talk about Vick not being able to play in the game on Sunday.
"I expect Michael Vick will play and if he can't play, I am sure he will," Coughlin told a group of reporters on a conference call.
"I expect Michael Vick will play and if he can't play, I am sure he will," Coughlin told reporters on a conference call, via the Associated Press.