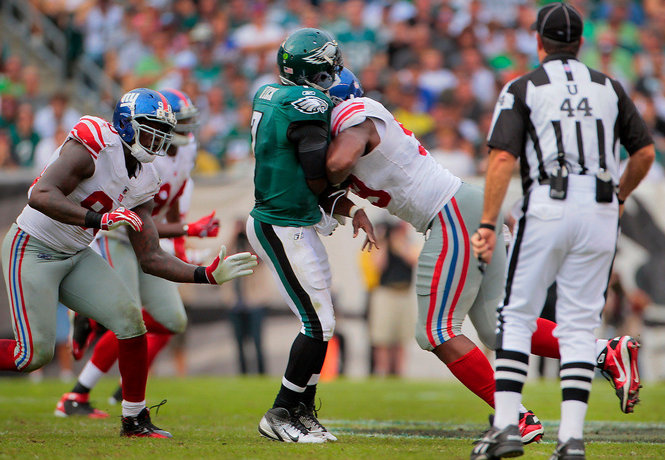 The following comments by former NFL VP of Officiating Mike Pereira, to Ryan Wilson on CBSSports.com.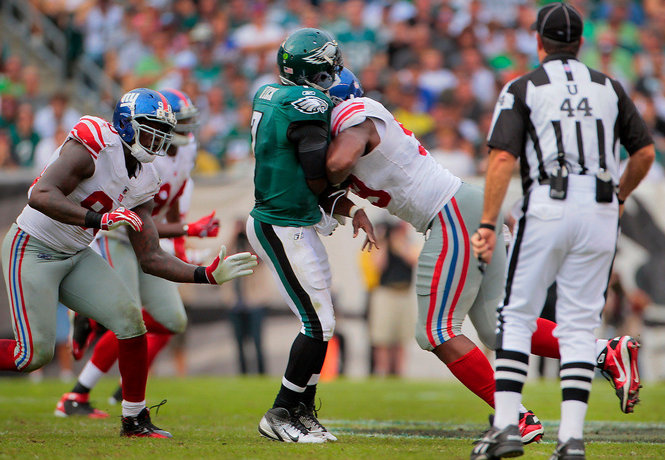 "Well, I thought it was ridiculous," he said. "It actually took me back, it took me back to my job in New York when I worked for the league, and it was a constant complaint by the Eagles, whether it was [Donovan] McNabb at quarterback or whether it was Vick. They clearly complained more than any other team."
Does that sound like somebody who is going to give the Eagles a break? Michael Vick's comments have made him an enemy to many of the officials whether they admit it or not. They will grudgingly throw a flag for him the rest of the year, but deep down they'll likely be slow to help him.
"He's a quarterback that's on the move, he's going to get hit more," Pereira said. "Yes, there are a couple that may be missed but the fact that a ton of them are missed and that he's hit late all the time is absurd. And he comes out and kind of does the mea culpa yesterday but at the same time what did he say? 'I was being too candid.' Well, that doesn't sound to me like much of an apology. And also the damage is done. I don't want to be the referee that goes in there now next and works with him. If he calls a roughing the passer penalty for a hit on Vick everybody's going to say, 'Well, Vick taunted him into that.' If he doesn't [call it] there's going to be more criticism. So I think it was a bunch of bull and it didn't sit well with me and it still doesn't."
The truth of the matter is that Vick wasn't complaining about getting hit when he's on the move, he was complaining about getting hit while he's in the pocket, which is supposed to be called the same regardless of whomever the quarterback happens to be.
If Pereira was on a witness stand he would have cost them the trial with that comment alone, but Vick doesn't want to win the public debate, he wants to get the calls during the game. You do that by befriending the refs like I wrote in the previous article on GCobb.com, "Vick Has A Legitimate Point, But He Should Learn To Work The Officials".
He needs to work extra hard before the games to talk to the refs one-on-one to rebuild a relationship with these guys. Machines don't make those "roughing the passer calls" people make those calls and people can be influenced in or against his favor.
He should apologize to them for a few weeks then talk about how bad he feels about saying something that puts all the refs in a bad light. Anybody would agree that putting everybody in the same bag isn't fair. He should dwell on that in each interview for the next few weeks.