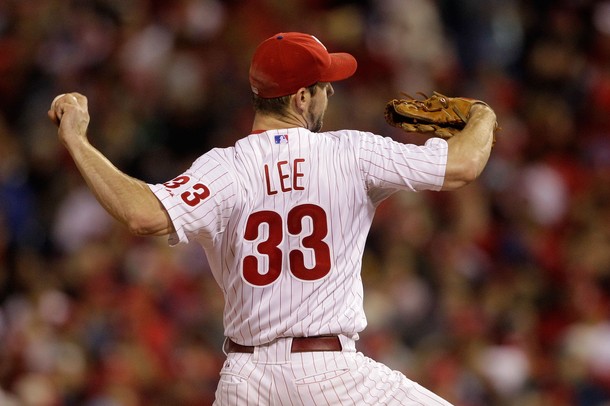 Despite jumping on the Cardinals early, the Phillies fell to St. Louis by a 5-4 score in game two of their National League Division Series and this one hurt because the Phils had everything lined up the way they wanted it, but some how they let it get away.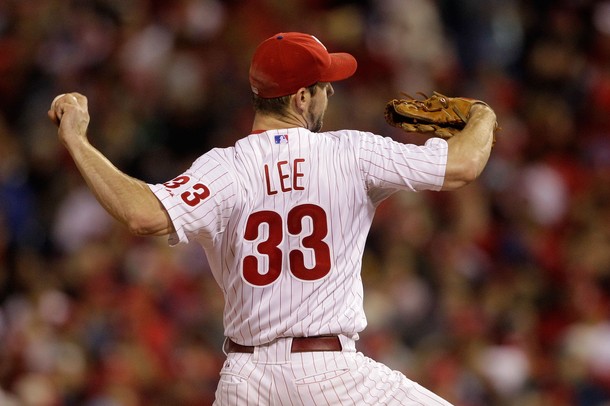 You have to blame this one on Phillies ace Cliff Lee more than anyone else. He was spotted a 4-0 lead early in the game and everybody in Citizen's Bank Park thought this one was in the bag. A 4-0 lead with Lee on the mound and they were already sporting a 1-0 lead in the series, all was well for the Phils and it was almost time to start getting ready for the National League Championship Series.
Lee was peppered by the Cardinals for 12 hits. Manager Charlie Manuel stayed with him much too long because he was throwing nothing but batting practice for St. Louis for most of the evening. Lee has earned a great deal of respect for the way he's pitched for stretches this year and in past post season play, but he was awful last night and Manuel should have realized it and got him out of there when they had the lead or when it was tied after five or six innings.
He walked out there with the baseball in the seventh, and that would prove to be a costly mistake. The Cardinals did a great job of looking for pitches around the strike zone, getting a good pitch and hitting the ball hard. They were well aware of how Lee likes to pound the strike zone, so they went up there expecting to see strikes.
It seemed for a while that St. Louis had scoring threat in each and every inning against Lee. He gave up five runs but it could have been more had it not been for Raul Ibanez's throw from leftfield and Carlos Ruiz with a nice tag at the plate.