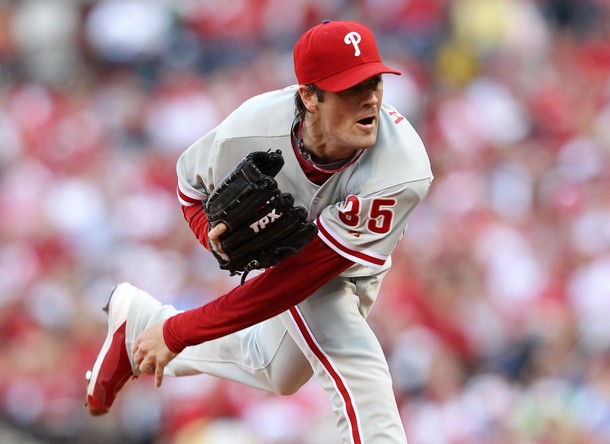 I've got to give Cole Hamels all the credit in the world for how he performed against a tough team in a tense atmosphere while not having his best stuff. Hamels remained poised and composed during all those jams that he worked out of last night in St. Louis. The former World Series MVP didn't have his best control, so he had to work to get through each inning as the Cardinals kept the pressure on him.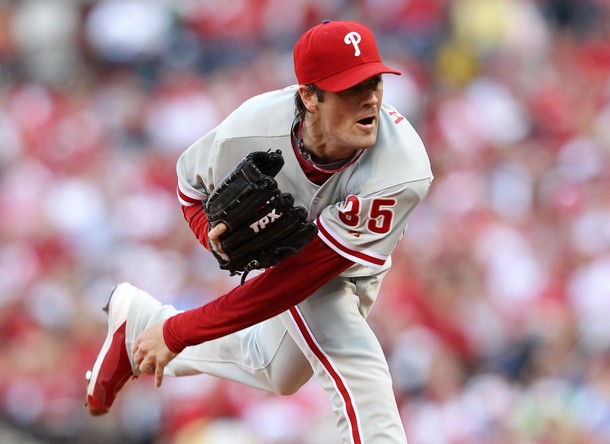 Hamels did something that fan favorites Roy Halladay and Cliff Lee weren't able to do in their first performances. He shut the Cardinals out during his six innings of work in the game. Cardinals lefthander Jaime Garcia was mowing down the Phllies with less pitches, but Hamels was matching him and putting nothing but zeros on the scoreboard. The lefthander was keeping his composure and working hard to get the job done.
"I think that's kind of something that I've been able to stress throughout the season", Hamels said afterward. "It's not going to be easy. We're playing against a really tough lineup and a tough team, and they've got really good hitters, so that's just something where knowing the post season, you don't want to make the mistakes. You don't want to leave the balls over the plate, especially up. I was just trying to make good pitches and just keep them down."
This shows the maturity of Hamels and why he is such a big-game pitcher. Nearly every inning the Cardinals put
runners on, but he wouldn't panic, he just cooley made the pitch he had to make to escape each jam.
"And if I missed, I knew I got another opportunity, and I think that's just kind of where I was", Hamels reasoned. "If you're making your mistakes up in the zone, you're pretty much going to pay for it really bad. But if they're down, you give yourself probably a better opportunity to get out of the inning".
The Cardinals were doing a tremendous job of making him work. They fouled off some of his best pitches did a great job of forcing him into a high pitch count, so that he was only able to go six innings, but Hamels made sure that there were nothing but zeros on the board when he left the game.
Think about Garcia was dominating the Phillies for most of the game as Hamels battled the Cardinals hitters and escaped jam after jam. In the end, it was Garcia who made the big mistake, while Hamels left the game with nothing but zeros on the board.
"Yeah, it's just … it was a tight game, and I think that was kind of where … I knew that every pitch mattered, every inning mattered", Hamels said. "They had a great pitcher on the opposing team, so I knew that I couldn't let it get out of hand, especially with just the way we were 1-1 in the series. We're not in our home park anymore. You definitely focus and try to dig deep a little bit more, so I think that was just me kind of psyching myself up again."
The fact that he's from San Diego and he grew up in front of Philadelphia fans makes many Phillies fans undervalue Hamels but he's been able to remain true to himself despite hearing fans and local media types question his toughness and manhood. Hamels has always remained confident in himself and comfortable in his own skin.
"I guess you can only be your worst enemy, I guess", Hamels said. "I don't know how that quote goes. But I understand how to pitch. I know how to go out and succeed. But at the same time, this game can really get after you, and you have to really dig deep and try to put things in a different perspective just for the fact because if you get out of your element, you're going to really get hurt."
Hamels grew in front of the Phillies fans and used to get so angry that he gave up a home run or made a mistake on a pitch that he would self-destruct on the mound any time he ran into trouble. He showed us all on Tuesday night that he's got a major league heart.
"So I think that's kind of something where I don't know if I'll necessarily learn that fast, but as long as I keep learning at the pace that I'm going, obviously things will go well."