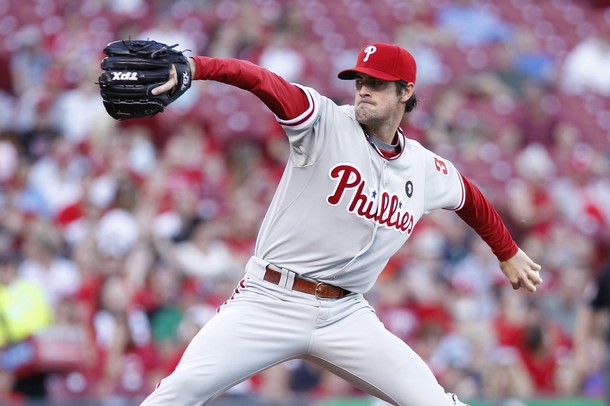 I am a big Cole Hamels fan. He's probably been the most consistent Phillies pitcher over the last 3 years, he's the youngest ace, and he's got an incredibly bright future. But…the Phillies are in win-right-now mode, as the core of Chase Utley, Ryan Howard, Shane Victornio, etc., only have a couple more years of productivity. Also, I believe Hamels is the only ace without a no-trade clause.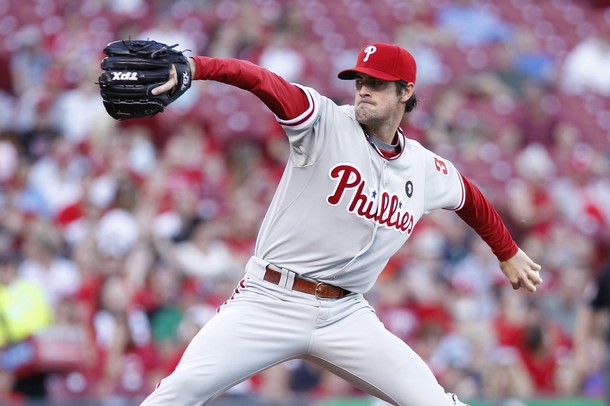 Accordingly, I propose a fairly radical idea:
Trade Cole Hamels, Domonic Brown, Freddy Galvis (minor league SS), and one of the remaining minor league young-guns pitchers, for Matt Kemp and Dee Gordon of the Los Angeles Dodgers.
Both Hamels and Kemp are in the last year of their deals. We'd be swapping our shortstops of the future (though Dee Brown, admittedly, appears to have a higher updside). The Phillies would probably have to provide the sweetener of Domonic Brown and a minor league arm to get the deal done. The Dodgers are going to chase Prince Fielder or Albert Pujols this offseason anyway, and they might like the idea of a Kershaw/Hamels 1-2 pitching in front of Fielder, Andre Ethier, Dom Brown, etc.
Sign Kemp to a long-term deal (with the money that would have gone to Hamels). Renegotiate a 3-year deal with
Roy Oswalt for around $25 mm (3rd year is option year). Spend the money that would have gone to Jimmy Rollins on retaining Ryan Madson and signing another bullpen arm.
You would again have a lineup that people would fear, plus the presence of Halladay, Lee would give you a very good starting pitching rotation.
Starting line-up in 2012 upon Ryan Howard's return:
Dee Brown (SS)
Chase Utley (2B)
Matt Kemp (CF)
Ryan Howard (1B) (with Mayberry at 1B until Howard returns)
Hunter Pence (RF)
Shane Victorino (LF)
Placido Polanco/John Mayberry, Jr. (3B)
Carlos Ruiz (C)
Roy Halladay (P)
I heard rumors of the Phils trying John Mayberry at 3B. I would push as hard as possible to make that happen. Even if he is a below-average fielder, it would be worth it just to get his bat in the line-up every day.
Your pitching rotation:
Roy Halladay
Cliff Lee
Roy Oswalt
Joe Blanton
Vance Worley
(Kyle Kendrick as spot starter)
You weaken the pitching rotation considerably, but also strengthen the line-up just as much. I think we've seen, two years in a row now, that an all-pitching, no-hitting, team can't get it done in the playoffs.