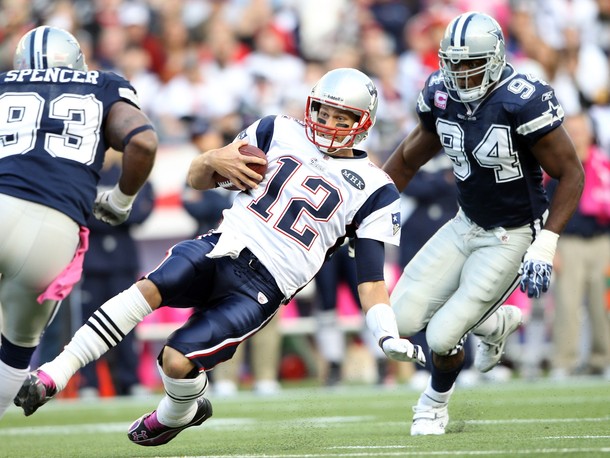 Rob Ryan is going to blitzing the Eagles on Sunday night. He uses some unusual blitz alignments and will send anybody after the quarterback. Ryan will blitz linebackers, safeties and cornerbacks. He's very adept like his father and brother at using blitzes which attack the blocking scheme by getting a free rusher on the quarterback.
Many times he's have only two-defensive linemen on the field on third down. Sometimes they won't have anybody down in a three-point stance, so the Eagles will have trouble figuring out who is blitz and who is dropping in pass coverage.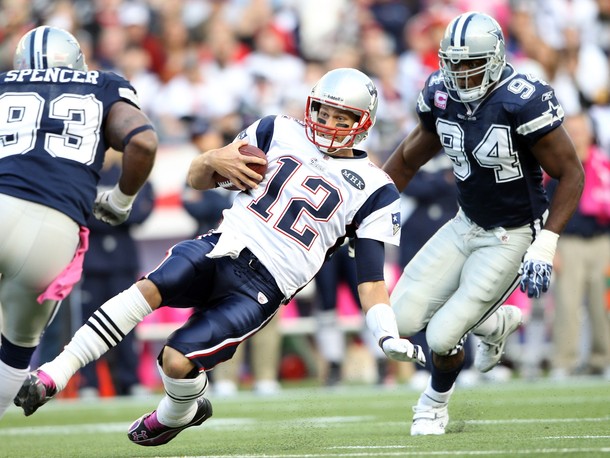 Michael Vick can't try to do to much when he's under pressure. If he can escape the pocket and gain yardage then he should do it. If he can get rid of the ball to an open receiver, then he needs to do it, but he can't attempt to force plays.
If there's nothing there, he needs to throw the ball away or get on the ground. Vick shouldn't risk throwing interceptions or taking punishing hits from Dallas defensive linemen, linebackers and defensive backs. He needs to be more conservative about the way he plays the game. Taking care of the football should be the number one thing on Vick's mind. The quarterback has already thrown eight interceptions in only six games.
I'm sure the Cowboys will try to pull the ball out of the hands of running back LeSean McCoy because he has a habit of carrying it loosely. Wide receivers DeSean Jackson and Jeremy Maclin will also need to protect the football.
This game will likely be decided by big plays and that includes turnovers. One of the main reasons the Birds are 2-4 is turnovers. They've got a -15 turnover ratio and it's the worst in the NFL. If they turn the ball over two times in this game, it will likely cost them the game and end their chances of making the playoffs.
In addition to the scheme which Ryan will employ, the Eagles must be aware of the alignment of Dallas linebacker DeMarcus Ware. He may be the best pure pass rusher in the NFL and he's nearly impossible to block one-on-one. They're going to need to chip him, double-team him and roll away from him.
Vick and the Eagles must know where he's at on every play.
The Birds have explosive weapons which make it nearly impossible to stop them, but the Cowboys defense will have success if they can force some turnovers and slow the Birds down in the red zone.