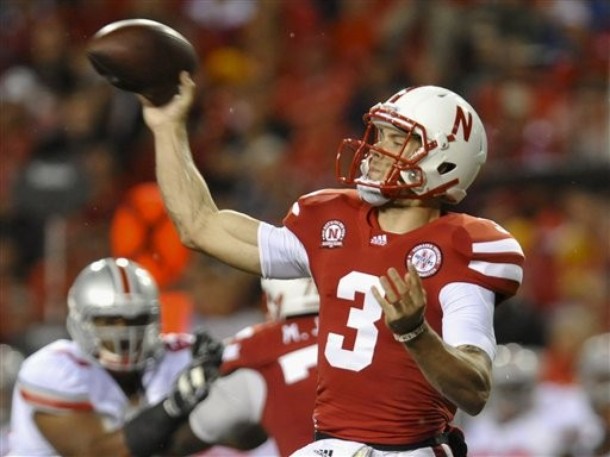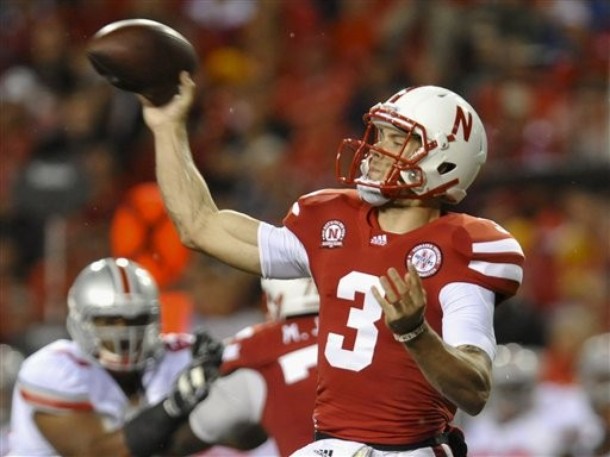 It's another big week in college football and I took a close look at four games which will be played this weekend. I've looked over Big Ten battle between Michigan State Spartans against the Nebraska Cornhuskers. In another game, Southern Mississippi visits UTEP, Georgia visits Florida and Clemson, which has a legitimate shot at the National Championship visits Georgia Tech. Arkansas, which is ranked number 8 in nation, visits Vanderbilt.
Michigan State #9 AP ( 6-1 ) at Nebraska #13 AP ( 6-1 ) Saturday October 29th Noon EST Current Vegas Line Nebraska -4
The Spartans come into Lincoln on a three week high that culminated in a huge upset over # 7 Wisconsin 37-31 last Saturday night in Prime Time that has everyone asking how good is this Michigan State team ? Coach Mark Dantonio has won 17 out of his last 20 overall and 10 out of his last 11 in the Big Ten. The Spartans will get a huge lift with the return of William Gholston ( number 2 on the team with 7 tackles behind the line of scrimmage) off a suspension. Michigan State has a balanced attack on offense that will max protect for quarterback Kurt Cousins. They will leave backs and tight ends in to protect and run only two and three man routes. Try and stop the pass, they will just go back to the run. They are a very patient team.
The defense will try and stop a Nebraska offense that is #1 in the big 10 in rushing and averaging 37.6 PPG. Quarterback Taylor Martinez is a dual threat under center 1176 yds passing 7 td's 636 yds rushing. Tail back Rex Burkhead averages a steady 107 yards rushing per game with 10td's.
PREDICTION: Michigan State will take its best shot to punch Nebraska in the mouth early. They will try and score right away to counter the high potent Nebraska attack. The Huskers are looking for their 1st big signature win in the Big Ten. In the end I think Nebraska at home will end this impressive run by the Spartans and get that statement win. Final Score Nebraska 27 Michigan State 20
Southern Miss #25 AP at UTEP (4-3) Saturday October 29th 7PM EST Current Vegas Line Southern Miss -9.5
Fresh off their first top 25 ranking in over 7 years, #25 Southern Miss travels to El Paso for a Saturday evening contest against the University of Texas El Paso. When I looked at Southern Miss I was real impressed with their extremely balanced offense attack, The Golden Eagles rank #34 in passing (263.1 yds per game ) and 20th in rushing ( 209 yds per game ) Senior signal called Austin Davis 14tds 7 int is a solid leader and has this team out in front of conference USA Defensive Back Marquese Wilson is coming off player of the week honors for the conference as well. His second time winning that distinction this season. Southern Miss is just a better football team on both sides of the ball.
PREDICTION: Southern Miss 38 UTEP 24 Two for the Price of one here Take Southern Miss AND OVER the posted total of 57
Georgia ( 5-2 ) at Florida ( 4-3 ) Saturday October 29th 3:30 PM EST Current Vegas Line Georgia -3
The Bulldogs have rebounded nicely after two tough losses to BosieState and South Carolina to start the year and ripped off 5 straight wins to lead the SEC East. Florida comes into the game after an absolutely brutal three game stretch in which they played LSU, Alabama, and Auburn losing all three. The Gators will look to get right this weekend when the teams meet for the 90th time. They will rely heavily on their 16th ranked defense to lead them to a victory. In the end I think Georgia Quarterback Aaron Murray is the difference and Georgia Wins this one.
PREDICTION: Georgia 24 Florida 20
Clemson ( 8-0) #6 AP at Georgia Tech (6-2) Saturday October 29th 8PM EST Current Vegas line Clemson -3.5
Wow where do I start. The more I read about the history of Clemson always finding a way to blow the big game and ruin their season in the past, I want to run as far away from this game as I can. I mean there are what 50 other games I could sit and analyze and try and find the winner. But I don't run from a challenge. I don't look at anyone else's picks. I live and die with my own thoughts and views. Hopefully I am correct way more then I am wrong.
Clemson Defensive Coordinator has his plate full with Paul Johnson's triple option. What I uncovered and goes unnoticed is Georgia Tech is also #6 in passing efficiency with a 175.2 rating. They have an amazing 8 1 play drives ! and 4 plays of 70 yards +. Throw in WoffordUniversity gave Clemson all they could handle with the triple option attack week two and I can see why everyone thinks this could very well be the game where Clemson trips up. Oh and add in Georgia tech ranks #1 in the ACC in total defense and you have many reasons the wrong team is favored in this game.
This is not years past. Tajh Boyd makes big plays when it counts. Andre Ellington's ankle swelled up Sunday evening and it caused great concern but it now looks like he will be ready to go, and Sammy Watkins is the best Freshman in all of college football. This game will go back and forth. The Key to the contest will be Clemson managing the Yellow Jackets 3rd down conversions where there Is no one better this year. Georgia tech is home, the place will be absolutely rocking. Can we even consider after such a great start Georgia Tech could loose a 3rd straight contest ? I'll go against the grain here because I truly believe the better football team resides just a few miles north of Georgia. Give me the Tigers …
PREDICTION: Clemson 37 Georgia Tech 24
Arkansas ( 6-1) #8 AP at Vanderbilt Saturday October 29th 12:20 PM EST Current Vegas Line Arkansas -10 Total 52 points
I cannot understand this line for the life of me. I have looked at the game six ways to Sunday and am scratching my head at the posted total. When Vegas gives a gift, take it and run because they don't happen often. Game goes over
PREDICTION: Arkansas 38 Vanderbilt 21 play is on OVER the total ….
Looking forward to so many games this weekend as a fan. We have been real blessed with the prime time games lately and this week is no exception. I will have both big screens in the living room going with Clemson-Georgia Tech on one and USC-Stanford on the other. I will be watching Andrew Luck and Matt Barkley square off. It won't be close as Luck shows why he's on another level above Barkley.
PREDICTION: Stanford 45 USC 24
Also can Oklahoma and Wisconsin bounce back after brutal losses that ruined their National Championship dream ? But I will be watching that Clemson game the closest.
Are they for real or is this just another year they let their fans down ? Most writers hedge their bets and make excuses in advance. I simply won't do that. I want to be respected as a stand up guy. I'm saying now 72 hours before kickoff Clemson is FOR REAL. If they loose, I'll take my medicine next week. I hope everyone has a safe profitable weekend. See you on the other side. Remember next week is Bama LSU week. Can't wait for that trash talk!