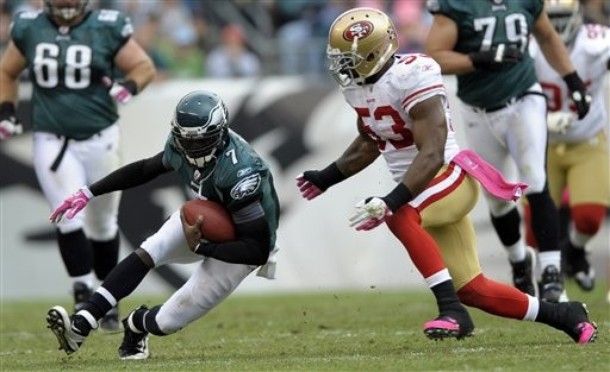 I don't like the attitude of the core of this current Eagles football team because I think they too happy to be a 2-4 football team. They're tremendously talented but I sense a cockiness about them that shouldn't be there because of their poor record.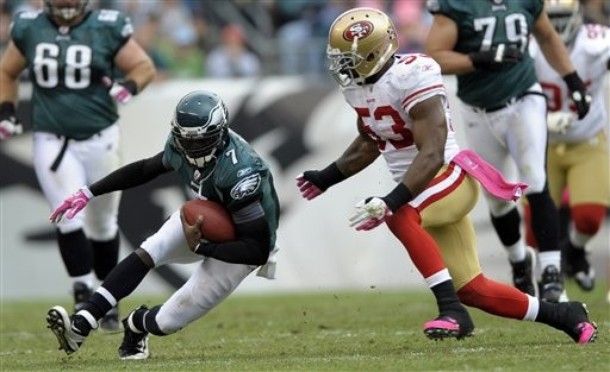 I don't sense that this squad knows the seriousness of the moment. If they lose this football game, they are almost surely headed to a season out of the playoffs.
I hope they come out on Sunday night and operate like a well-oiled engine, but I have my doubts. I don't think this team has been together long enough to have established leaders who can get the message through to these guys about how important this game is.
The Cowboys are just as talented as the Eagles and they have some of the same problems as the Birds. I think Eagles and Dallas are two of the few teams in the league who have a talent-level near that of the Packers, who are clearly the best team in the NFL.
This game will be quite a challenge for Andy Reid and his players. The offensive line will have their work cut out for them against DeMarcus Ware and Jay Ratliff. If they can give Michael Vick time, he should be able to rack up big yards in the passing game, but I'm concerned about his ability to stay away from turnovers.
I'm starting to believe that risk-taking both with the football and with his health is a permanent part of Vick's game. I don't get the feeling that this group has felt enough pain from losses to make them change their bad habits.
The heart of the Eagles explosive offense, DeSean Jackson, Jeremy Maclin, LeSean McCoy and Vick are all tremendously talented but I'm not convinced that they're committed to staying away from turnovers. Sometimes you have to willing to give up some of that explosiveness and unpredictability to stay away from turnovers.
Turnovers are a close relative of losing, but I'm not sure this group realizes it. I think they're still dreaming of having another performance like the one they had a year ago on the Monday Night game against the Redskins rather than gaining much less yardage but not turning the ball over.
Dallas defensive coordinator Rob Ryan is going to try every blitz alignment known to man, so chances are good that he's going to create a free blitzer a few times in this game. The question I continue to run through my head is what will Vick do during those plays.
Will do the smart thing and throw the ball away or take the sack? Or will he try to make the play work and take chances with the football? I hope he does the conservative thing, but I'm not convinced that he will.