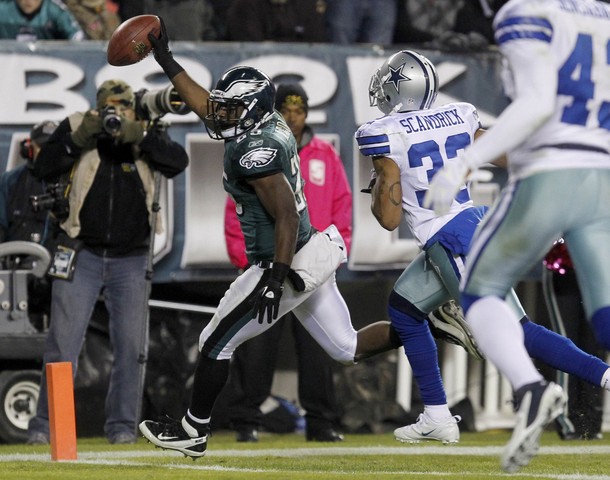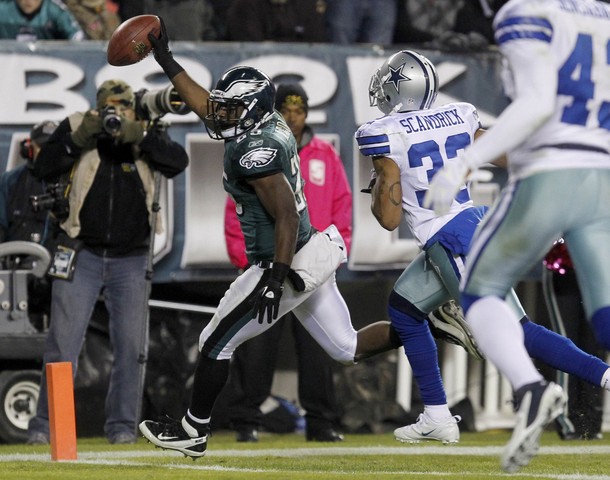 In a no surprise move, LeSean McCoy was named the NFC Offensive Player of the Week for his performance against the Dallas Cowboys. He gained a career-high 185 yards on 30 carries and scored two touchdowns in leading the Birds to victory.
Of course the fact that the Cowboys came into the game leading the league in defending the run, makes his accomplishment all the more amazing. He made some of the Cowboys tacklers look like they don't belong in the NFL and he's drawing comparisons to some of the greatest backs to ever play in the NFL.
His 185 yards were the sixth-highest total in team history and the most since Duce Staley's 201 on 9/3/00 at Dallas … McCoy now has a career high with eight rushing touchdowns on the season, and has scored in all seven games, which is the second-longest streak in team history behind Steve Van Buren's eight in 1947. McCoy's two highest rushing totals have both come against the Dallas Cowboys (149 yards on 12/12/10 at Dallas).
Since 1960, the only other players who have had 140-plus yards twice against the Cowboys were Walter Payton, John Riggins, and Jim Brown … With 2,471 rushing yards and 3,509 scrimmage yards, McCoy now trails only Wilbert Montgomery (2,915 and 3,622) for the most ever by an Eagle in his first three seasons.