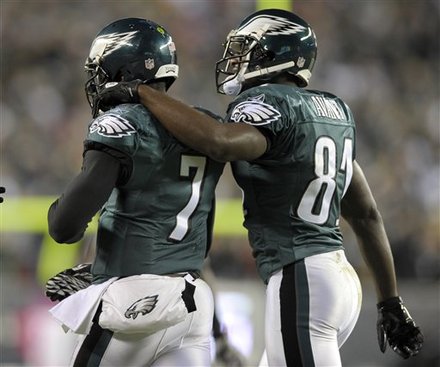 When the 2011 season opened in September, I thought to myself… this could be "that year", you know? This could be the year I've been waiting for since I was a ten year old kid lying on my bed listening to the Eagles on the radio (since they hardly ever sold out)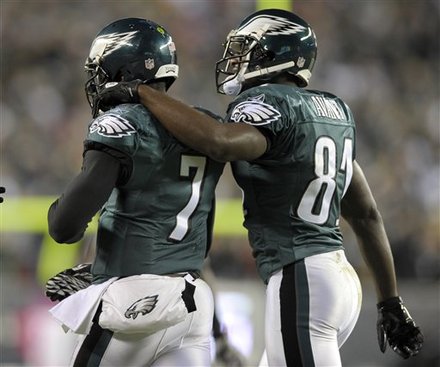 because the games were always blacked out in the Philadelphia area. Born several years too late (I was only three) to see Norm Van Brocklin, Chuck Bednarik, Tommy McDonald and the rest of the 1960's team win an NFL Title and experience what surely was heaven on earth for an Eagles fan! But this could be the year we go to the Super Bowl and win it!
I had this feeling back in 1980 after we beat the Cowboys in the NFC Championship and made it to our first ever Super Bowl and the right to face the Oakland Raiders. Since we had already beaten them earlier in the year I thought… this is going to be gravy! The Raiders wound up being the first ever Wild Card team to win a Super Bowl. "We'll get 'em next year" we all said around town and in our little circles only to see our dreams dashed by an NFL strike that would shorten the '81 season and a Giants team that ended it in the first round of the playoffs. "Maybe next year".
It would be twenty four years before we would ever see that championship stage again. Randall Cunningham and Eagles of the late '80's and early '90's couldn't get us there. Even with one of the best defenses to ever be assembled, featuring the likes of Reggie White, Jerome Brown, Seth Joyner and Eric Allen, we still couldn't get it done.
We discovered that Norman Braman didn't love us but a seed of hope was planted after Jeffrey Lurie bought the team after the '93 season. After watching Rich Kotite go "Bye-Bye", Ray Rhodes would give us two playoff seasons before landing us again in the football abyss as the years to come would be lean and dry as Eagles fans hungered and thirsted for a winner. No one even thought "Next year" in Philly, let alone say it. Enter Andy Reid.
Donovan McNabb would be the first player chosen in the Andy Reid era with the number two overall pick in the 1999 draft and in only his third year would lead The Eagles to their second ever NFC Title game. The St. Louis Rams though, would prove too much for the game but inexperienced Eagle Team losing to the eventual Super Bowl Champs. If you listened closely, you could hear it again… "We'll get 'em next year".
"Next year" though, became a reasonable expectation as we would see three more NFC Title games before that magical 2004 season "McNabb to T.O." and finally… making it to the big stage once again… Super Bowl XXXIX! But Tom Brady and a dynasty in effect in New England and, I'm surprised to hear myself say, the ineffective leadership of arguably the best quarterback to ever play in Philly sealed our fate and prepared the way, yet again for… "We'll be back next year". We all know how that ended.
Annnyway… I am so-o-o tired of "Next Year"! Funny thing is, after a 1-4 start, that's the one thought that fought hard to infiltrate my mind. I had to battle with the idea that next year is a very real possibility, once again. Even with all the "Dream Team" studs in rank. But after a substantial scare and what looked to be a collapse, a "season" choke of historic proportion, our team has the look of the team we expected to see from the beginning of September. Instead of 3- 5 turnovers a game and desperately fighting, clawing to try to hold on to a lead in the end only to fail, this Eagles team showed they can pour it on from both sides of the ball and not look back as they dismantled what is supposed to be a very talented Dallas team last week!
Michael Vick is looking sharp and LeSean McCoy is slowly becoming perhaps the best running back in football. And quiet as it's kept; we still have the best receiving core in the game including the re-emergence of tight end Brent Celek. Mix that in with a top defensive line and a growing, meshing linebacking core and secondary and… we match up well with any contender in the NFC! Come on and shout now… this is great news!
No longer do I want to hear the stories of the great championships of the past. They're part of Eagles history but enough now about Steve Van Buren's exploits in the TWO titles he won back in 47 and 48. And how the Eagles gave the Packers their only Championship lose in '60. Don't get me wrong, it's a great thing to have a few titles under our belts but I want one that "I" can enjoy first hand… feel me?! I want "some" I can tell the stories about… you get it.
A lot is riding on the shoulders "this year" of Coach Andy Reid and number 7. Andy has been here before but Mike? In "this" town? He's gotta do it now. With all the mega upgrades to the team it "has" to be now! Last year the Packers peaked at just the right time and they had a lot of things go their way. This year, the Eagles have yet to peak and yeah, we could do with a few balls bouncing our way. Will we win out? Probably not but we'd better not lose more than a couple more.
There's a monkey on the backs of the Philadelphia Eagles fans as well as the players and coaches. As fans though, we are helpless but, as for the team? To steal a line from former Buffalo Bills coach Lou Saban in one of the most famous halftime pep talks of all time… "You can get it done. What's more? You gotta get it done." You see, inside many of us, there's a little ten year old boy who cries after every lose and unfulfilled season. He never, wants to hear "Next Year" mentioned ever again.