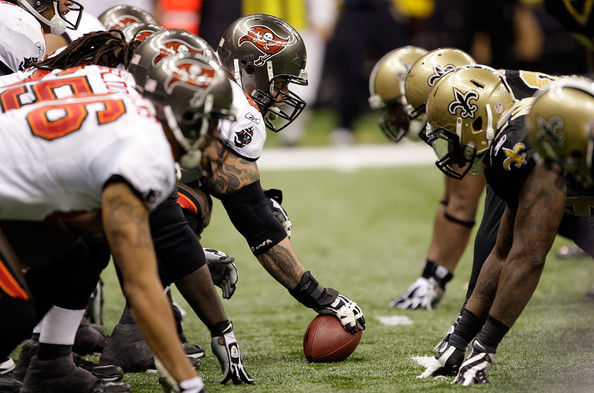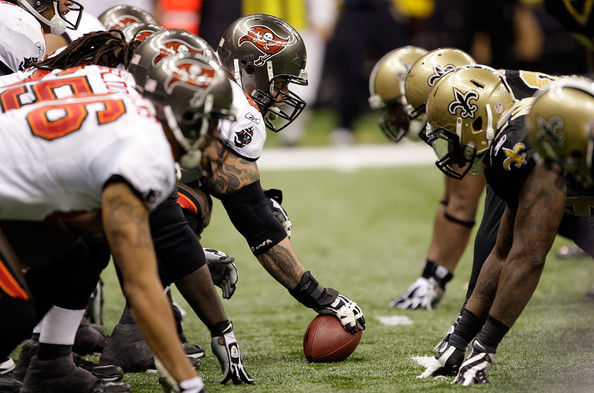 Here are three "Sure Locks" for Week 9 of the 2011 NFL season. I've got you taking Tampa Bay, Miami and Tennessee.
TAMPA BAY at NEW ORLEANS
THE PICK, TAMPA BAY +9
The Bucs and Saints will go at it on Sunday, in what should be an epic NFC South showdown. The Bucs are coming off a bye and currently sit at 4-3, while New Orleans sits at 5-3 but is trying to rebound after a bad loss to the Rams in St Louis last Sunday. The two division foes split the season series last year, with both teams winning on the road. These two teams played in Tampa a few weeks back and the Bucs took care of business at home. A huge match up to watch in this one will be the Saints run defense against the Bucs ground attack which should feature a healthy Legarrette Blount who looks to return off a knee injury. The Saints defense is giving up 5.5 yards per carry, and I think Tampa's game plan will be to pound the rock where the Saints are vulnerable. It also could keep Drew Brees standing on the sideline for the majority of this game which would obviously be a huge plus for the Bucs. The Saints are the better football team in my opinion, but Tampa has always been a tough match up for them. 9 points is a lot to give in a divisional game like this one. New Orleans wins, but Tampa keeps it close, take the Bucs getting 9.
MIAMI at Kansas City
THE PICK, MIAMI +4
Put Kansas City on upset alert this week. The Chiefs are coming off a thrilling Monday night victory against the Chargers in overtime and very well could be in for an emotional letdown on Sunday when they host the winless Miami Dolphins. They will be faced with a huge challenge this week as they will need to avoid an emotional letdown in a very tough spot. Not just are they coming off a huge win against a division opponent, but they also can't afford to look ahead to another divisional match up next week when they play the Broncos. They're in a sandwich between two division rivals and that is always tough. They're also faced with coming off an "inside out win" (This means they won the game but were out gained by 100 yards or more in the contest), teams tend to have trouble the following week when faced with this. The Dolphins have played tough the last two weeks and don't seem like a football team that is quitting. I think they will play the very tough again this week and could possibly win the game. Take the Phins to cover, probably a field goal game either way.
CINCINNATI at TENNESSEE
THE PICK, TENNESSEE -3
The Bengals enter Sunday with what looks like a very impressive 5-2 record, but how impressive is it really? Cincinnati has played a very favorable schedule to this point and has only accumulated one quality win in my eyes. They are in a similar position to the one that Kansas City is in. They dismantled Seattle 34-12, but still managed to be out gained by over 100 yards. So I think it's safe to say that they weren't all that dominant. It looks like they will be without the man who most feel has been Andy Daulton's safety valve in Jermaine Gresham. The Bengals have the Steelers next week so that also provides for a possible look ahead situation. The Titans have been tough at home and are in need of a win to stay close to the Texans. Lay the points with Tennessee.