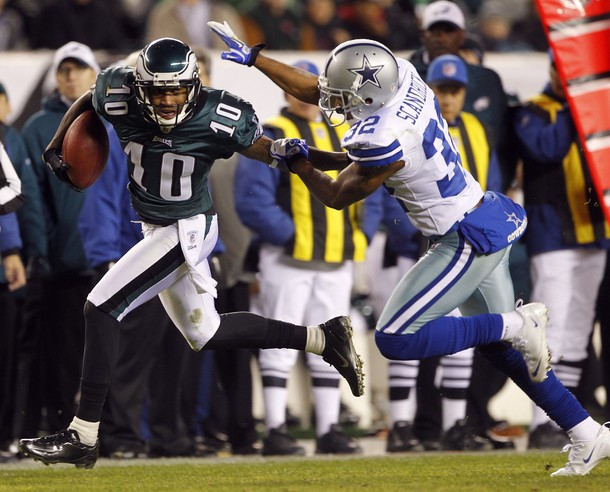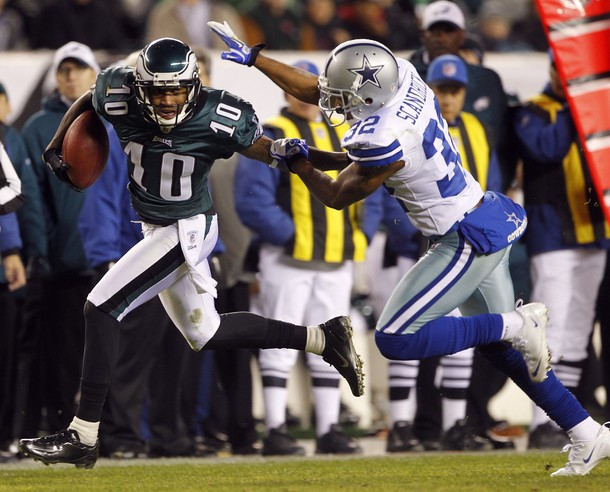 Last Week: 9-4
Overall: 76-40
Miami @ Kansas City
Give the Chiefs a ton of credit. It would have been easily for this team to close up and shop, and write the season off as a lost cause after starting the year 0-3, losing Jamaal Charles and Eric Berry to season-ending injuries, and looking completely overmatched by their opponents. Suddenly Kansas City has won four games in a row (including wins against the Raiders and Chargers), and are at the top of the AFC West standings.
The Dolphins put out a decent effort on the road last week against the Giants, but weren't good enough to hang on until the end, losing 20-17. Reggie Bush ran for just the second 100-yard game of his underwhelming career, but quarterback Matt Moore was able to generate only 138 yards through the air, and also threw an interception. It's going to be tough for this team to win at all this year.
Though the Chiefs have been winning lately, they haven't been overwhelming their opponents by any means. Matt Cassel is still turning the ball over, and the Kansas City defense isn't dominating at all. However, they're still finding ways to win, and shouldn't have trouble extending their winning streak against a hapless Miami team.
Pick: Kansas City
Seattle @ Dallas
The Seahawks went down in flames last week, allowing Cincinnati rookies Andy Dalton and A.J. Green to light up their defense. The Bengals put up 34 points on the road, and the Seahawks were never really in the game.
Dallas also went down in flames last week, falling 34-7 at the hands on the Eagles. Tony Romo and his offense couldn't establish any kind of rhythm throughout the game, and the Dallas defense (which was the top ranked run defense a week ago) was shredded by the likes of LeSean McCoy, who ran for over 180 yards.
This is a must-win for the Cowboys. They need to take advantage of a weak opponent at home, and get some positive momentum going after losing two of their last three games. Seattle shouldn't have any business contending with this team.
Pick: Dallas
Tampa Bay @ New Orleans
It was only several weeks ago that Tampa Bay pulled off a surprising upset of the Saints in Florida. Josh Freeman had one of his strongest games of the season, throwing for over 300 yards and two touchdowns. The Bucs also got a 100-yard effort out of Earnest Graham, and defensively, they forced Drew Brees into three interceptions.
Things haven't been great for the Saints since that game. Though they got right back on their feet a week later with a 62-7 pounding of the Colts, they suffered a terrible let down last week against A.J. Feeley and the St. Louis Rams, falling to 31-21.
I think the Saints bounce back this week, and return the favor to Tampa Bay. The bitter taste from the loss three weeks ago is still fresh in their minds, and they'll want to forget about the loss to the Rams as quickly as possible, and a convincing home victory against a division rival would greatly fill both needs.
Pick: New Orleans
Cleveland @ Houston
The Browns played another underwhelming, uninspiring game last week, falling 20-10 to the 49ers. The absence of running backs Peyton Hillis and Montario Hardesty has really hurt an already weak Cleveland running game. The good news for the Browns is that Colt McCoy hasn't looked terrible, and could become a decent starter if they were to provide him with some weapons.
The Texans got off to a slow start last week, but were ultimately able to overcome the Jaguars 24-14. Arian Foster was once again the go-to guy, running the ball 33 times for 112 yards and a touchdown. Quarterback Matt Schaub has been steady without his best receiver Andre Johnson, but the Houston passing game just hasn't been as dynamic without the star wideout.
Luckily for the Texans, they've hit a bit of a lull in their schedule. The absence of Johnson hasn't prevented them from winning their last two games, and it shouldn't stop them from taking down the Browns this week either.
Pick: Houston
Atlanta @ Indianapolis
Before their bye week, the Falcons came through with a solid victory over the Detroit Lions back in Week 7. The Atlanta defense was the real story of that game, holding Detroit to just 16 points, and denying them on several redzone opportunities. Quarterback Matt Ryan continues to struggle, throwing for just 218 yards and two interceptions in his last outing.
The boost of energy that the Colts received from the change from Kerry Collins to Curtis Painter seems to have completely worn off, and now the Colts are playing back the miserable level that they were at in the first two weeks of the season. They put up another lackluster effort last week against the Titans, falling 27-10.
This is a great situation for Atlanta. They're rested from their bye week, and a game against a terrible team like the Colts could be just what Matt Ryan needs to get himself a little success, get his confidence up, and build some momentum for matches against quality opponents.
Pick: Atlanta
New York Jets @ Buffalo
The Jets last played in Week 7, rallying from an early deficit to overcome the San Diego Chargers 27-21. Mark Sanchez was finally able to take advantage of Plaxico Burress in this game, hooking up with the veteran three times for touchdowns.
The Bills had no trouble taking care of the Washington Redskins last week, recording a 23-0 shutout of Mike Shannahan's group. Ryan Fitzpatrick celebrated his new long-term extension with a solid performance, throwing for over 250 yards and two touchdowns. Running back Fred Jackson compiled nearly 200 total yards, rushing for 120, and catching three passes for 74 yards.
We'll get a better idea of just how good this Buffalo team really is on Sunday. They've gotten off to a good start, and have beaten some quality opponents, but I'm not sold on them as a playoff contender yet. The Jets have struggled with consistency all season, but they've won their last two games, and are building up some momentum. I like the Jets in this game simply because I have trouble believing that Bills are really that good.
Pick: New York
San Francisco @ Washington
It's rarely pretty, but all the 49ers seem to do is win. Last week they took care of the Cleveland Browns 20-10. Alex Smith threw for only 177 yards, but Frank Gore was able to shoulder the offensive load, rushing for 134 yards and a touchdown.
The Redskins are in some serious trouble. The 3-1 start that they got out to seems like a distant memory. Since then they've suffered some key injuries, changed quarterbacks, and they've now lost three games in a row, quickly falling out of the NFC playoff picture.
In the state that the Redskins are in, it's tough to see them beating any kind of quality opponent. The 49ers aren't as good as their record, and may be playing over their heads, but this isn't the week for them to take a step back.
Pick: San Francisco
Cincinnati @ Tennessee
Andy Dalton may be a rookie, but he sure isn't playing like one. He's started all seven games for the Bengals this season, and has thrown for 1,479 yards with nine touchdowns and seven interceptions. Not overwhelming statistics, but the rookie has shown a lot of promise, and has been a big reason why his team has a winning record at this point in this season.
The Titans finally got back into the win column last week with a 27-10 victory over the hapless Colts. Turnovers by Indianapolis provided the Titans with the fuel they needed to secure the win. Otherwise, it wasn't a pretty game for Tennessee. Chris Johnson turned in another poor game, picking up just 34 yards on 14 carries. The Titans actually went away from him in this game, and gave the ball to Javon Ringer a little more, who picked up over 100 total yards and scored a touchdown.
I don't like the way the Titans are playing right now. Before last week, they had been blown out by Houston and Pittsburgh, and weren't showing much life. They couldn't help but beat the Colts last week, simply because Indianapolis has quit on the season. Even though the game is in Tennessee, I like the Bengals.
Pick: Cincinnati
St. Louis @ Arizona
The Rams earned their first win of the season with a stunning upset of the Saints last week. Steven Jackson ran wild, picking up 159 yards and two touchdowns. The Rams defense suddenly woke up, and looked a little more like the unit that they were supposed to be, forcing two turnovers and sacking Drew Brees six times.
The Cardinals got off to a fast start against the Ravens, but slowly watched their lead fade away as a desperate Baltimore team made a ferocious comeback. Kevin Kolb was under siege for most of the day, and completed only 10 passes. He also threw an interception, and was sacked six times.
The Rams have to be feeling great after earning their first win, and doing so against one of the NFC's better teams. They finally have some momentum, and they finally have a matchup that doesn't look completely one-sided on paper. The Cardinals aren't doing a lot of things well right now, and I don't see that changing at all on Sunday.
Pick: St. Louis
Denver @ Oakland
Well, Denver fans got what they had been screaming for all season. And now maybe they'll appreciate Kyle Orton a little more. Tim Tebow wasn't the least bit impressive in the loss to the Lions last week, as the concerns about his ability to be a legitimate NFL quarterback were on full display. Coach John Fox is going to stick with Tebow for now, but it might not be long before Brady Quinn gets his shot.
Carson Palmer is expected to make his first start as a Raider. He relieved Kyle Boller at halftime of the game against the Chiefs two weeks ago, and threw three interceptions. He'll now have had three weeks to work out with the team, and get the Raiders ready for a run at the division title.
I expect the Raiders to come out ready to get their ship back on course. Their defense shouldn't have trouble overwhelming Tebow.
Pick: Oakland
New York Giants @ New England
The Giants were nearly upset at home last week by the lowly Miami Dolphins. It was important for them that they were able to rally and win, because now they'll face an extremely difficult schedule in the second half of the season, beginning with a trip to New England.
Tom Brady and the Patriots were frustrated by the Steelers last week, and took a 25-17 loss on the road. The Patriots offense struggled to get going for the second game in a row, and this time their attempt at a fourth quarter comeback came up small.
After a frustrating road loss, I think the Patriots bounce back with a big win at home this week. New York is going to have to raise their game significantly from what it was a week ago, and I don't think they'll be able to do so enough to pull off a road upset this week.
Pick: New England
Green Bay @ San Diego
The Packers are the only undefeated team left this season. Aaron Rodgers has been playing at a phenomenal level all season. His successes in the passing game have more than made up for the lack of a running attack in the Green Bay offense. They've been simply unstoppable so far.
The Chargers avoided a slow start this season, only to suffer letdowns in each of the last two weeks. Two weeks ago, they blew an early lead against the Jets, and allowed Mark Sanchez to throw three touchdown passes in a 27-21 loss. Then last week, they committed four turnovers, and lost 23-20 to the Kansas City Chiefs.
San Diego is going to pay for their failures in the last two weeks. They let a pair of winnable games slip away, and now have to contend with the best team in football. Even if the Chargers can avoid playing poor, sloppy games like they have in recent weeks, it's not going to be enough for them to beat Green Bay.
Pick: Green Bay
Baltimore @ Pittsburgh
The Ravens fell into an early hole, and it looked as though they were on their way towards another letdown against the Cardinals last week. However, desperation kicked in, and they were able to mount a successful comeback to the steal the game in the second half.
The Steelers earned their biggest victory of the season, taking down the Patriots 25-17. Ben Roethlisberger played another great game, throwing for over 350 yards and two touchdowns.
I really like the way the Steelers are playing right now, and I really don't like the state of the Ravens. Joe Flacco and offense have been erratic and inconsistent in recent weeks, while Roethlisberger and the Steelers are playing some great football at the moment. This is a chance for the Steelers to get revenge from the beating the Ravens put on them in Week 1, and I think they're in a much better position to pick up a win than the Ravens are.
Pick: Pittsburgh
Chicago @ Philadelphia
The Bears have had their moments this year. While they're not a dominating team, they've got a quality defense, a top-notch running back in Matt Forte, and as long as Jay Cutler can keep his head screwed on and avoid turnovers, the Bears are capable of playing with most teams in the league. They won their last game two weeks ago over Tampa Bay in London.
The Eagles surprised a lot of people with a dominating defeat of the Dallas Cowboys. LeSean McCoy was asked to shoulder the load for the offense, and had a career game, rushing for over 180 yards and two touchdowns. Michael Vick was also flawless in his decision making, and the commitment to the running game really helped him out. Also on display was Juan Castillo's best defensive effort of the season. For the first time all year, the cornerbacks all looked as good as they had been advertised in August, the defensive line got to Tony Romo four times, and the linebackers even made a few plays.
In spite of all that went right for the Eagles last week, I still don't believe that this team is over all of the issues they dealt with during their four-game losing streak. The Bears have been a team that has given the Eagles a lot of trouble in recent years, and I think the Bears come into the game fresh off of their bye, and upset the Eagles.
Pick: Chicago