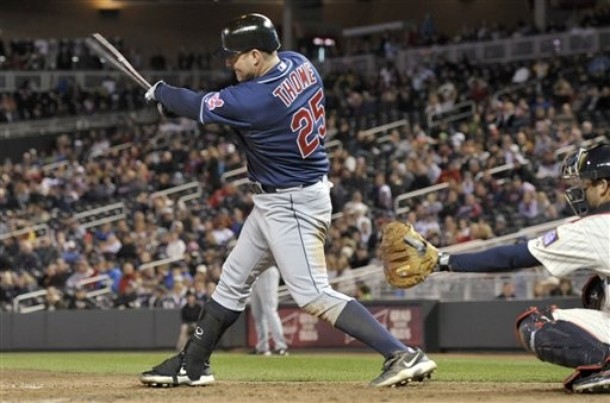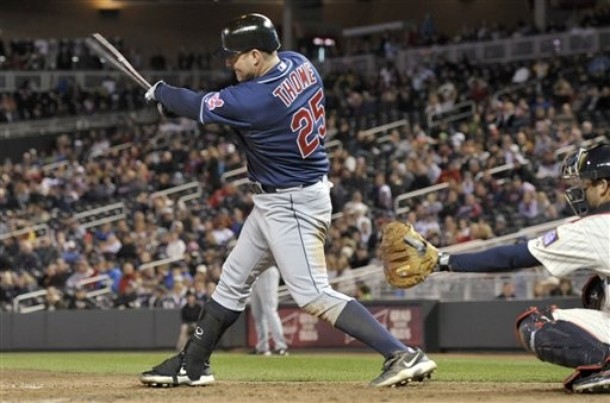 With baseball's free agency period underway, Ruben Amaro Jr. has wasted no time in implementing his plan to improve the team. The Phillies made their first significant move of the offseason yesterday by signing free agent Jim Thome to a one-year contract.
Thome returns to the team that he spent three years with from 2003-2005. He was traded to the Chicago White Sox before the 2006 season once it became apparent that Ryan Howard was going to be the long-term answer at first base. The 41-year old has also spent time with the Dodgers, Twins, and Indians since he left Philadelphia.
Thome will likely platoon at first base with John Mayberry Jr. until Howard is ready to play. He's only played 28 innings in the field since 2005, so it isn't clear how much the team will lean on the veteran in the field during Howard's absence. He also represents an upgrade on the bench over Ross Gload, who is unlikely to be retained following this move.
The other significant news regarding the Phillies has to do with their interest in one of Thome's recent teammates, Michael Cuddyer. According to reports, the Phillies are in "serious pursuit" of the 33-year old.
Cuddyer is primarily an outfielder, but can also play first and third base. He hit .284 with 20 homeruns and 70 RBIs for a terrible Minnesota team in 2011. His versatility would be an asset for the Phillies. The team can't count on Placido Polanco to be an everyday third baseman anymore, and they have a hole in left field with Raul Ibanez no longer under contract and Domonic Brown seemingly set for another year in the minor leagues. Cuddyer's presence would also help to improve a woefully inconsistent and unreliable offense.
The free agent signing period is only a couple of days old, but it appears that the Phillies are staying aggressive in their pursuit of another World Series title, which is a good sign for fans that still have bitter feelings about the NLDS letdown.