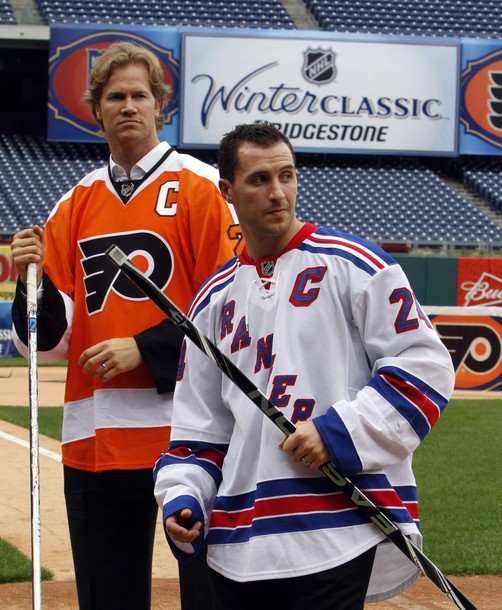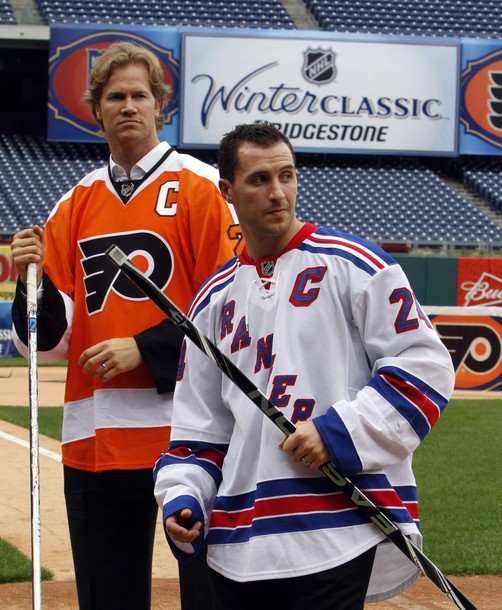 The New York Rangers announced recently that "Iron" Mike Keenan would be taking on the honorary title of head coach for the New York Rangers in the alumni Winter Classic game. Keenan coached the Rangers to their 1994 Stanley Cup victory, following stints with the Chicago Blackhawks and Philadelphia Flyers.
The announcement piqued my interest- who will coach the Flyers' alumni? My preferred coach would be Fred Shero, but as that would raise a lot of disturbing questions about the ethical treatment of the dead, I would make the case instead for former head coach Pat Quinn.
Quinn's very first assistant coaching job in the NHL was underneath Shero in the 1977-78 season. During the 1978-79 season, he eventually replaced Shero's replacement, Bob McCammon, after just 50 games. Quinn's Flyers ended up losing to Shero's Rangers in the playoffs.
The following season, Quinn coached the Flyers to its infamous 35-game unbeaten streak, which lasted from October 14 until January 7, 1980. Goaltender Pete Peeters went on a 27-game winning streak and didn't lose a game until February 19. Just think about that.
The 1979-80 Flyers still featured the Bobby Clarke-Reggie Leach-Bill Barber line, but also the likes of Paul Holmgren, Rick MacLeish, Bob Kelly, and Brian Propp. The '79 Flyers defeated the Rangers in the Stanley Cup Quarter-Finals before succumbing to the New York Islanders in the Finals (a loss that also introduced Philadelphia to deeper levels of hatred for a linesman).
Quinn was eventually canned in 1982, after which he finished earning a law degree from Widener University. He has since coached the Los Angeles Kings, the Vancouver Canucks, the Toronto Maple Leafs and, in 2009, the Edmonton Oilers. He currently serves as Senior Advisor on Hockey Operations for the Oilers.
Among those who have previously held the title of Flyers head coach, Quinn is not only an active member of the current NHL community, but holds a prominent role in Flyers history. Tie that into the clashes with the Rangers during his tenure and he would make an excellent candidate for the honorary coach at the alumni game.
A runner-up option would be Keith "The Thief" Allen, the very first coach for the Flyers who is most well known for his success as a general manager. Allen is 88 years old, though, which could be a factor in deciding whether it makes sense to have him stand outside on New Years Eve for three hours.
For the latest Flyers news and updates, you can follow me on twitter (@JoshJanet).