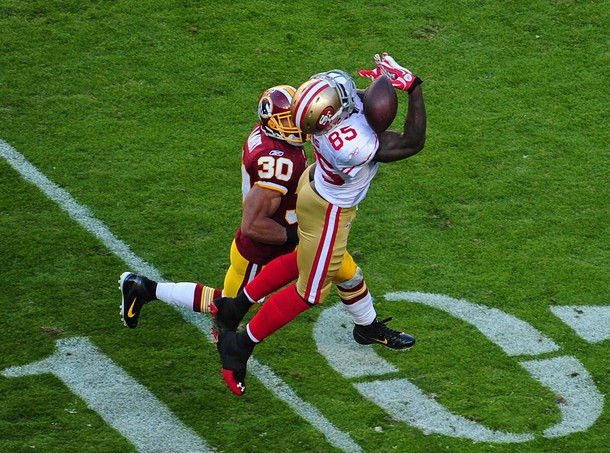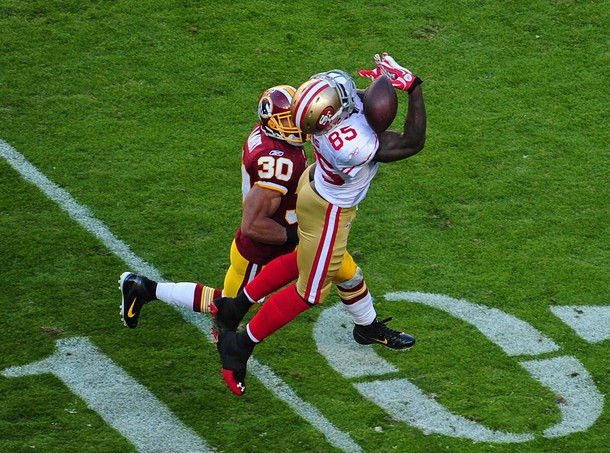 It just bugs me when people constantly make assumptions every week, and accept these as truth based off one week. This is hard to do, as the NFL is always changing week to week. One week the Chiefs are good again, and the next week they get beat by a winless team at Arrowhead, which many say is the loudest stadium in the NFL. But, that's why we love the NFL, because of the parity.
Last week, Eli Manning, of all people showed leadership and toughness, leading his team to a game winning drive on the road. It finally seems that he has the respect of the other 10 players in the huddle. The Ravens beat their hated rivals for the second time, and are currently on track for a home-playoff game for the first time of the Joe Flacco era. Both teams rise in the rankings. However, the Eagles fall in the power rankings, after a sloppy loss at home to the Bears. Same is said for the Bills, who were physically outmatched at home.
1. Packers- Another week, another Packers win. Regardless of the circumstances, the Packers always find a way to win. Evidence of a good club.
2. 49ers- A cross country trip is no problem for the consistent Niners, who took care of business on Sunday.
3. Ravens- Improbable win in Pittsburgh, but all that matters now for the Ravens is the playoffs. Like I said last week, I believe this team is getting better week-by-week.
4. Lions- A much needed bye week to get refreshed and prepare for an important division matchup against …Da Bears!
5. Steelers- Played the Ravens tough, but lost the game in the 4th quarter. This loss serves as motivation if they see the Ravens again in the playoffs. Still allot of upside for this team.
6. Texans- Good teams win games by taking care of lesser opponents early. The Texans do this, and they will get better when Andre Johnson returns from injury.
7. Saints- Drew Brees is yet again having another great year, which will propel the Saints to the playoffs yet again.
8. Giants-A win in New England showed the Giants toughness, and supported Eli's off-season's proclamation that he is "elite." Still, a tough road ahead.
9. Bengals- They play tough defense, limit mistakes, and win on the road. Sounds like a good team.
10. Jets- Outplayed the Bills on Sunday, and got a much needed division win. Grudge match at home against the Patriots on Sunday.
11. Bears- Jay Cutler looked good, and the defense was able to limit Michael Vick and the explosive Eagles offense. Must win Sunday.
12. Falcons- Have finally got back to balanced football and playing sound defense, which is how they got to the playoffs last year.
13. Patriots- Lost their first game at home in a while. At least it's a non-conference game. Unfortunately, it puts more pressure for the Pats to win on Sunday.
14. Bills- Outplayed at home against the Jets, but all isn't lost. Must be more versatile on offense.
15. Chargers- At least they played the Packers tough. Must play more consistent to win the division.
16. Raiders- In Carson Palmer's defense, most of his INTs were not his fault. If the Raiders want to win the division, they must all be on the same page on defense.
17. Bucs- Very, very inconsistent team. Maybe Albert Haynesworth will help jumpstart the defense. (Laughs)
18. Eagles- Just when you think the Birds are back, they once again play inconsistent at home and lose a game where they had the lead in the 4th quarter. Don't get why the DEs were playing so wide when leading by 7 points. This allowed the Bears to just pound the ball down the field to win the game. It's pretty obvious that they must run the ball on offense, and must have a more creative game plan to get the ball in DeSean Jackson's hands.
19. Titans- Don't have an explosive offense, and still haven't gotten Chris Johnson going. No chance they win the AFC South, so expect Jake Locker to play very soon.
20. Cowboys- Beat another hopeless team at home. I still think the Cowboys are a better team than how they are playing.
21. Chiefs- Lost at home to a winless Dolphins team. They couldn't match the Dolphins will to win.
22. Panthers- Cam Newton is "disappointed" with his play if his team is 2-6. Just the right attitude for a young QB. With the defense playing better, expect Cam Newton and the Panthers to end the season on a run.
23. Redskins- Have no weapons on offense. They just can't score points. Number one offseason priority: weapons on offense, and get a long-term answer at QB.
24. Vikings- Tough test for Christian Ponder in Green Bay on MNF.
25. Browns- Same as Redskins. Offense is just dull and boring to watch.
26. Rams- Should start to play better with a healthy Steven Jackson and Sam Bradford playing together.
27. Broncos- Defense held tough in Oakland, and Tebow didn't make many mistakes. The Spread worked this week, but it wont work long-term in the NFL.
28. Seahawks- Played better in Dallas, but making this team a contender will be a tough test for Pete Carroll in the future.
29. Jaguars- May be the victims of the Colts first win on Sunday. Still, I highly doubt it
30. Cardinals- John Skelton pulled out a win; Actually Patrick Peterson did. No chance against angry Philly team on Sunday.
31. Dolphins- Hard work has final paid off for the Dolphins, who went into a tough environment and pulled a win out of the sea on Sunday.
32. Colts- Saw allot of Andrew Luck support and even a jersey in the stands of Lucas Oil Stadium on Sunday. This would be the perfect transition for the Colts.