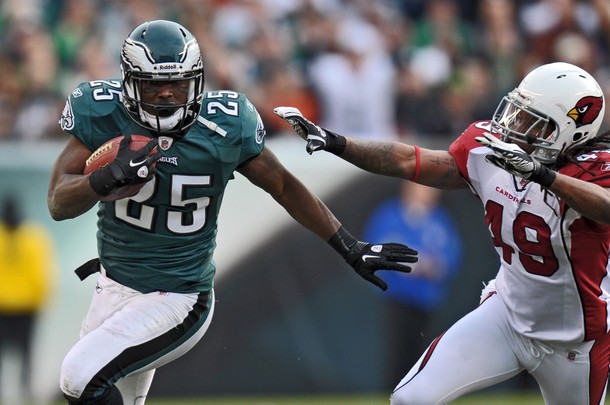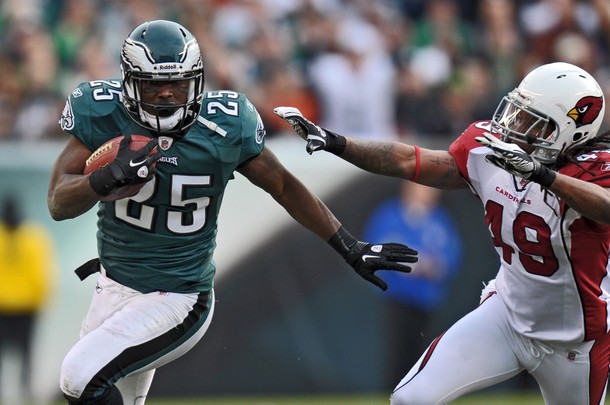 Last Week: 9-7
Overall: 94-53
Cincinnati @ Baltimore
The Bengals fell in Pittsburgh last week, but put up an impressive effort in the loss. They fell into a 14-0 hole early, but quarterback Andy Dalton and the offense was able to keep the team together, and rally to tie the game in the second half. Though they allowed the Steelers to score the go-ahead touchdown, it was another encouraging effort for the up and coming team.
The Ravens suffered a massive letdown last week, losing in Seattle 22-17. At times this season, Baltimore has gone into offensive lulls, and this was one of those games. Joe Flacco threw a total of 52 passes in the game, but only threw for 255 yards with a touchdown and an interception. They completely abandoned their running game, only giving Ray Rice five carries.
While the Ravens have the talent to be a top contender in the AFC, they've shown that they're too inconsistent to be a sure thing in any game. Just a week ago, the Ravens were in control of the AFC North, now they're staring at the possibility of dropping to third place just two weeks after having sole possession of the division. However, I think the Ravens have to bounce back this week at home.
Pick: Baltimore
Jacksonville @ Cleveland
The Jaguars couldn't help but defeat the Indianapolis Colts last week. Their defense feasted on the terrible quarterback play of Curtis Painter and Dan Orlovsky, intercepting four total passes in the game. Blaine Gabbert struggled to throw for over 100 yards again, but did throw a touchdown in the win.
Cleveland once again failed to score a touchdown, and suffered a 13-12 home loss to the St. Louis Rams. Colt McCoy completed 20 of 27 passes, but only gained 218 yards. The lack of explosive receiving threats hurt their chances every week. The continued absence of running back Peyton Hillis has also contributed to the disappointing season of the Browns.
I think its time for the Browns to snap their losing streak, and score a touchdown as well. The Jaguars aren't an offensive powerhouse themselves, and its tough to imagine them winning two in a row on the road.
Pick: Cleveland
Carolina @ Detroit
Last week was a rare instance this season that the Carolina Panthers have not been competitive in a game, and Cam Newton has looked like a rookie. Carolina generated just three points in last week's loss to the Titans. It's only natural for Newton to go through some periodic growing pains, so a game like last week's is to be expected.
The Lions were humbled by the Bears last week in a 37-13 blowout. Matt Stafford had one of the worst games of his career, throwing four interceptions, two of which were returned for touchdowns. The good news was that the Detroit defense did a fine job of limiting the damage done by Matt Forte and Jay Cutler. They held Forte to under 100 rushing yards, and only gave up 123 passing yards to Cutler.
Both teams should bounce back from their poor efforts of a week ago, and make for an entertaining game. This game means a lot more to the Lions at home, who need a win to keep pace in the NFC Playoff picture, and I expect their offense to be too much for Panthers to contain.
Pick: Detroit
Tampa Bay @ Green Bay
Tampa Bay was completely overwhelmed by the Houston Texans last week, falling by a count of 37-9. Quarterback Josh Freeman turned in a poor effort, throwing for just 170 yards and three interceptions. The young quarterback has been a disappointment this season, and doesn't seem to have taken the next step in his development.
Green Bay dismantled the Vikings on Monday Night Football 45-7. Aaron Rodgers was flawless once again, throwing for 250 yards and four touchdowns. The Packer offense moved the ball effortlessly, and the defense had no trouble clamping down on rookie Christian Ponder in their second meeting against him this season.
A good, forgotten NFC Central rivalry gets rekindled this week, but this game won't be reminiscent of past meetings. The Packers will continue their dominance, and have no trouble staying undefeated against the Bucs.
Pick: Green Bay
Buffalo @ Miami
The wheels have fallen off for the Buffalo Bills. After losing two straight games by decisive margins to the New York Jets and the Dallas Cowboys, any playoff hopes the Bills had have been seriously diminished. Ryan Fitzpatrick threw three interceptions in the loss. The Bills look like they've hit their ceiling for the season. They have a chance to finish with a respectable record for the first time in years, but they've still got a little building to do before they'll be in the playoff picture.
The Miami Dolphins have put to rest the talk of an 0-16 season with two straight victories over the Chiefs and Redskins. Last week the Dolphins took advantage of the turnover-prone Rex Grossman to fuel their 20-9 victory over Washington. Reggie Bush has taken on a much more active role during Miami's improved play, and scored two touchdowns last week.
I think its time for a pair of streaks to end. The Bills should be due to bounce back from two straight awful efforts, and I don't think Miami can win three in a row.
Pick: Buffalo
Oakland @ Minnesota
The Raiders took control of the AFC West last with a victory over the Chargers in San Diego. It was Carson Palmer's best showing as a Raider, throwing for 299 yards and two touchdowns. He also got strong support from running back Michael Bush, who ran for 151 yards and a touchdown, taking advantage of the opportunity he got to fill in for the injured Darren McFadden.
The Vikings were embarrassed by the Packers last Monday with a 45-7 defeat. Adrian Peterson was held to just 51 rushing yards, and Christian Ponder threw for only 190 and an interception. Coach Leslie Frazier boasted before the game about how the undefeated Packers were going to motivate his team. Apparently, that motivation wasn't enough to close the wide gap in talent between the two teams.
I like the Raiders in this game. They've had extra time to prepare, and the Vikings are operating on a short week, and a demoralizing loss. Carson Palmer is only going to get stronger with each week of practice. As long as the Raider defense holds up their end of the bargain, I expect Oakland to win.
Pick: Oakland
Dallas @ Washington
The Cowboys dominated the Bills last week with a 44-7 win. Tony Romo was nearly perfect, completing 23 of 26 passes for 270 yards and three touchdowns. Running back DeMarco Murray had another strong game, running for 135 yards and a touchdown. The Dallas defense also forced four turnovers in the effortless victory.
The Redskins lost their fourth straight game, falling 20-9 to the Miami Dolphins. Desperate for an offensive spark, Mike Shanahan went back to Rex Grossman at quarterback, but the veteran responded by picking up where he left off against Philadelphia, and continued to bury the team with turnovers. He'll get the start again this week, but don't be surprised if Washington goes back to John Beck before long.
Dallas is in a position to roll once again. The Redskins are just a mess right now. They continue to find ways to lose, even to bad teams like Miami. Shanahan can switch quarterbacks as many times as he wants, his offense is going to be pitiful no matter what.
Pick: Dallas
Arizona @ San Francisco
The Cardinals went across the country and shocked what was supposed to be a desperate, hungry Philadelphia team with a 21-17 win over the Eagles. John Skelton turned in a solid performance throwing for over 300 yards and three touchdowns. It was the second straight victory for the Cardinals, who have earned two of their three wins without the services of Kevin Kolb, who may be inactive once again.
The 49ers came through with another big win last week, taking down the Giants 27-20 at home. Alex Smith and the offense moved the ball throughout the game, but only generated two touchdowns. However, veteran kicker David Akers connected on four field goals, picking up the slack for the weak offense.
Sooner or later this 49er winning streak is going to come to an end, but I don't think it will be this week. San Francisco has done a great job of not getting too high on themselves, and maintaining their focus week to week. Because of their great consistency, I can't see them letting down to the Cardinals this week. I also can't see the Cardinals winning three in a row.
Pick: San Francisco
Seattle @ St. Louis
The Seahawks jumped out to a 22-7 lead over the Ravens, and were able to dig in and survive with a victory. Seattle forced several turnovers, and former Raven kicker Steven Hauschka dropped five field goals on his former teammates, and Marshawn Lynch ran for over 100 yards and a touchdown in the win.
The Rams won for the second time in three weeks with a lackluster 13-12 defeat of the Browns. Sam Bradford was particularly unimpressive, throwing for just 155 yards in the win. Though he doesn't have great receiving talent surrounding him, Bradford hasn't done much to prove himself worthy of being the first overall draft pick in 2010.
One of these two lowly NFC West teams is about to go on a winning streak. One bright spot for the Rams is that their defense has been playing much better in the last three weeks, and I believe that unit will be able to shutdown Lynch and do enough for the Rams to win at home.
Pick: St. Louis
Tennessee @ Atlanta
The Titans snapped their losing streak with a dominating performance against the Carolina Panthers. Running back Chris Johnson is finally beginning to wake up from his season long hibernation. He turned in a 130-yard rushing effort and also scored a touchdown last week. Getting the highly paid star on track is going to be key for the Titans to get back into the playoff race.
Atlanta gave an inspired effort, but fell in overtime to the New Orleans Saints last week 26-23. The Falcons gave the ball to the Saints on a turnover on downs in which Michael Turner was stuffed on a fourth-and-one rushing attempt. Matt Ryan played a decent game, throwing for 351 yards and two touchdowns.
The Falcons came up short last week, but have made some promising strides in the last month. The Titans finally snapped out of their funk, and Chris Johnson's improvement is great news for them, but I don't think they can overcome Atlanta on the road.
Pick: Atlanta
San Diego @ Chicago
The Chargers suffered another miserable letdown last week, losing the Raiders 24-17 at home, and falling out of first place in the AFC West. The Chargers fell into a 17-3 hole in the first half, tried to rally, but ultimately came up short. This team's lack of fire and urgency is nothing short of remarkable. They give the same lackluster efforts year after year, and it's a wonder that Norv Turner is still employed.
The Bears are making their move to solidify a playoff position. They didn't allow themselves to get too high after a big win over the Eagles in Week 9, and gave a dominating effort against the Lions in Week 10. The funny thing is that they dominated Detroit with Jay Cutler throwing for only 123 yards, and Matt Forte gaining just 64 yards on the ground. The Chicago defense and special teams took over the show last week, intercepting Matt Stafford four times, running back two for interceptions. Devin Hester also scored on an 82-yard punt return.
The way the Chargers are playing, they don't have any business competing with the Bears. Phillip Rivers has been a turnover machine all season, and he's about to face a solid defense, in a stadium that is very difficult for opposing teams to win at. I think the Bears continue on their winning ways.
Pick: Chicago
Philadelphia @ New York Giants
The Eagles put in another shameful effort last week, falling at home to the lowly Cardinals 21-17. Seven of the Eagles points came off of an Asante Samuel interception return, meaning the offense was only able to muster 10 points against one of the league's worst. Michael Vick broke several ribs in the loss, and now looks unlikely to play in this game, meaning Vince Young will get the start.
The Giants nearly completed another comeback last week against the San Francisco 49ers, but this time their efforts fell short in the final moments of the game. Eli Manning threw for over 300 yards and two touchdowns, but was also intercepted twice. The Giants figure to be without running back Ahmad Bradshaw once again.
Things are already ugly in Philadelphia, but they could easily get a lot worse in the coming days. The Eagles have shown no heart in their losses, and now that the injury bug is beginning to bite, taking Vick and receiver Jeremy Maclin out of this game, it's only going to make things worse. I expect the Giants to rebound and drive another nail in Andy Reid's coffin.
Pick: New York
Kansas City @ New England
The Chiefs took themselves out of the AFC West picture last week with a 17-10 loss to Tim Tebow and the Denver Broncos. It's incredible to imagine that a team could lose despite allowing only two completions from the opposing quarterback. Well, now they'll face a quarterback that is coming off of a great performance, and has much more impressive credentials.
The Patriots delivered a crushing blow to the rival Jets, ending their two-game losing streak, and putting them back on top of the AFC East. Tom Brady threw for over 300 yards and three touchdowns in the win, and connected with six different receivers. Rob Gronkowski was the team's leading receiver with eight catches for 113 yards and two touchdowns, and Chad Ochocinco even got into the act with two catches for 65 yards.
This game won't be much of a contest. The four-game winning streak the Chiefs were recently on seems like it was years ago. Kansas City is now back at the pitiful level they were at to start the season, and will be completely overwhelmed on Monday night.
Pick: New England