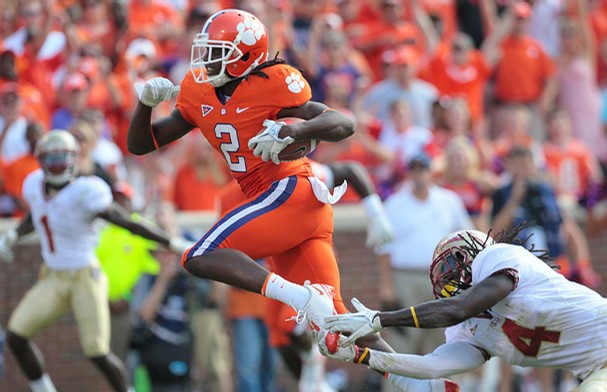 When I was asked to do this on a permanent basis, I thought as a reader of so many great writers over the years what would I want people to think about me ? ( Besides the fact I am just flat out handsome ? )  I came up with the word consistency and I'll explain why. There are a lot of writers out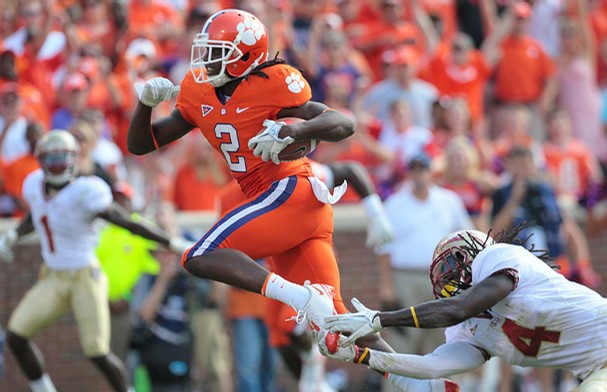 there who comment on what was. They kind of move on to the flavor of the week and literally bandwagon jump story to story.
One day it's Ohio State's defense is the best, then it's did you see Miami's defense? That doesn't work for me. I think my role is to go out early season and make hard firm predictions and give opinions that when looked back on make you say wow that guy really knows his stuff. Not wow he can really describe what happened this weekend. I think some people understand this game better then others. As I could not be a doctor, artist or singer I think you have to see things on a different level then most. So before looking for I want to look back and see if in deed I may just be one of those people.
I have said since August LSU is the best college team of ALL TIME. I have had people email me the 2001 Miami Hurricanes had 16 first round draft picks or the 2004 USC with Reggie Bush or the 1995 Nebraska team with Tommy Frazier. I have taken all of your suggestions seriously and they were solid points. But there is no way I am wrong. And anyone who knows me will tell you I have said LSU was different as far back as this time last year. What a combination of speed and power. They are men playing against boys.
Yesterday zero first downs in the first half, then a literally explosion in the first 5 minutes of the 2nd half. It's like someone went in at halftime and said you have given the people their money's worth now go finish this team. They are one special team and again I think we will find out January 9th in New Orleans they are in fact the best of all-time. My biggest dilemma is whether to go watch Michigan in the Sugar Bowl or to go see LSU make history. Both in one of the greatest cities in the world New Orleans so how can I lose ?
Bob Stoops should be fired.  Like I needed any more evidence then I already had but that 44-10 blowout on Saturday night sums up his years at Oklahoma. If his team has that much more talent then the other squad they will get by but when evenly matched he is the college version of Andy Reid. I cannot believe others don't see this guy is a total fraud and a terrible coach. Last night as a 3-point underdog against their most heated rival the team was embarrassed. He's gotta go.
Here is where I could be criticized but it's up for debate. I must admit I was real high on Clemson this year. I swore this wasn't the year they would pull the choke we had become accustomed to. Boy was I off there. But to their defense they are the youngest team in Division 1 and last night they showed what the future will look like. In last nights 38-10 spanking of Virginia Tech Freshman Sammy Watkins showed he is the real deal. Makes you wonder what happened for that three-game stretch ? The Tigers are off to a BCS Bowl which is a huge success for such a young team, but I if I am being honest with everyone, I thought there was a chance they would play LSU at the beginning of the year.
I don't know of a more costly loss than Houston getting whipped by Southern Miss yesterday. That loss cost the conference $17.5 Million Dollars wow. Things always have a way of working out though they did not deserve to be there in the first place.
Talk about a down year?  Ummmmm can you say Big East