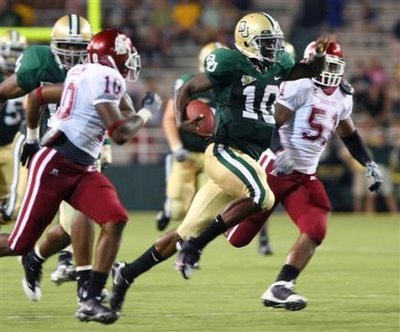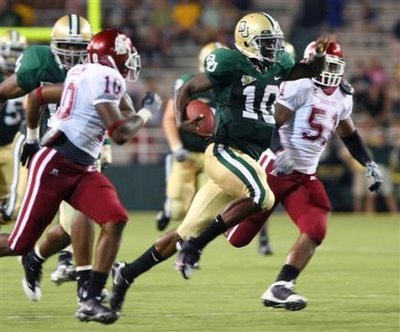 Is there another award that always gets it wrong more then the Heisman?  To even put Andrew Luck in this discussion is borderline criminal and definitely insane. I just cannot be one of those Lou Holtz followers and not actually look at the play on the field. I have said for over a year this guy is the most over rated over hyped player of all time !
And he may win the Heisman ! Are you kidding me ! Anyone who knows the game could not possibly say this guy was one of even the top 5 players this year. Wow so what do you great timing here are the real top 5 best players this year.
1)  RG 3,  Robert Griffin III – yes he won me over I am a believer. Nobody throws a better deep ball then him. And when I looked at it, he is the ONLY player that didn't have a bad game all year.   His 73% completion percentage, 34 touchdown passes,  five interceptions and 3700 yards passing in the Big 12 have me naming him the best player in college football this year.
2)  Tyrann Matthieu – If you aren't close to the game you may not recognize this name. But trust me no one has had a greater impact on the LSU Tigers being undefeated then Tyrann. He has a nose for the ball like few do and his play on special teams have me thinking he is Devin Hester or maybe even a better comparison Patrick Peterson like. Except this guy can play defense. He is the kind of player you find on every championship team He is a difference maker. My favorite player in the game.
3) Trent Richardson – 1900 total yards in a tough SEC conference. Comparisons to Earl Campbell. He will get many 1st place votes but sits at number 3 on my list
4) Matt Barkley – It is a shame that USC is on probation. A rematch of USC-Oregon in the Pac 10 final would have been great. When I see Barkley I see a quarterback who has the best pocket presence of any of the quarterbacks coming out. Even better then St Andrew. I'd take him #1 overall if I needed a quarterback.
5) Justin Blackmon  – What a beast?  He had some drops but will be a Anquin Boldin type receiver at the next level. He's definitely one of the five best. A wide out on the number 3 team in the country with gaudy stats. But when you look past the stats you see a real talent that will transform at the ultimate level.