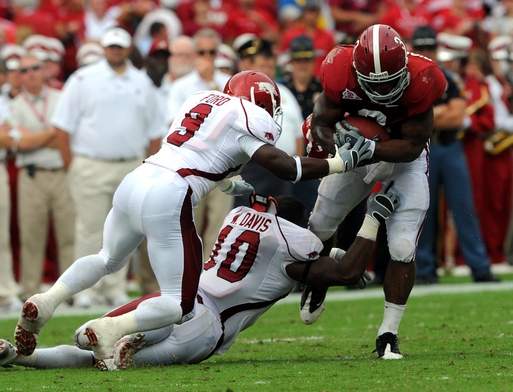 No need to talk about the host team. There isn't a person around the game who debates the Tigers deserving to be there. So the debate is LSU vs Alabama or LSU vs Oklahoma State ?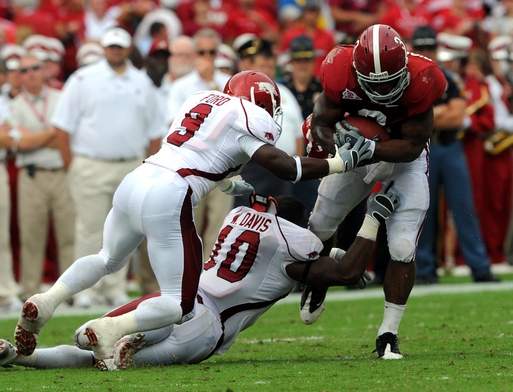 We all saw the first meeting of LSU-Bama. Some say boring, no touchdowns, already saw. The game wasn't played perfectly by either side lets be honest. Both offenses were way to conservative and gave the other way too much respect. In the end as I said it would special teams played a huge role in LSU's victory at Alabama. So some say they want to see Oklahoma State. Now Oklahoma State does have a better argument then people think. They have 5 top 25 wins against Alabama's 2.
And the night they lost to Iowa State was the night after the 2 of the women's basketball coaches wee killed in a plane crash. So they are saying perhaps the players were distracted a bit. Here is where I step in and say I just can't agree with that. I played at a level where I lined up with and against many NFL players as well as eventual super bowl winners. Using my own personal experience between those white lines were my sanctuary. It's where nothing else mattered. I thought of nothing but my assignment. I am not saying every Oklahoma State player is sing it as an excuse but it's a weak one if they are.
You lost to a 6-6 team. Just can't buy it. Enjoy the Fiesta Bowl because that is where you are headed. It may not be a perfect system but I believe this year they got it right. January 9th 2012 LSU will line up once again against Alabama and again will prove they are the best team on the planet and the best team of all time. So all of the non jock strap wearing reporters that will try and stir up a controversy to sound important, just let the former athletes tell you Bama LSU will be a classic matchup.
What a great year for college football. It is so great to see the Big 10 relevant again. And Urban Meyer ( as predicted before anyone ) coming back to Ohio State makes them even more relevant. Who will be the  Penn States next coach ?  Rumors from Mississippi States Dan Mullen to Harvard's Tim Murphy to Boise State coach Chris Petersen to Green Bay safeties coach Darren Perry are coming up. Petersen won't. He turned down the Stanford Job last year as well as a 4 million dollar a year gig t coach at UCLA last week. He loves his life at Boise. I think in the end Mullen gets the offer and takes the job.
Look out for Clemson and V Tech the next two years. So much young talent but if you want an early prediction on who will win the 2013 national title look no further then the madd hatter himself. Yesterday as LSU was making their run against Georgia it was with their 4th string tail back and their 10th man in the defensive line rotation. WOW the good times will continue to roll in Louisiana. I have been to those facilities at LSU they are amazing.
Bowl Selections tonight at 9pm. Rooting for Michigan to get at an at large bid for the Sugar!!
Have a wonderful week everyone !