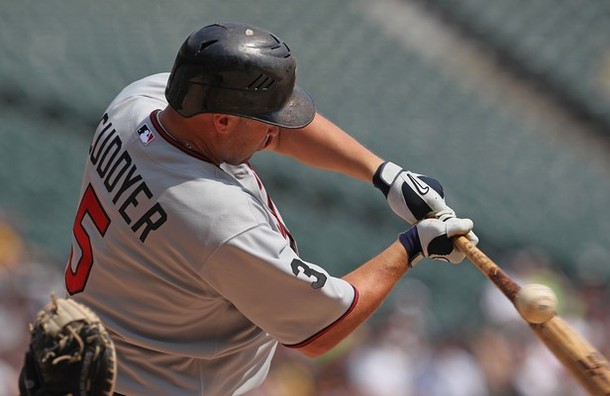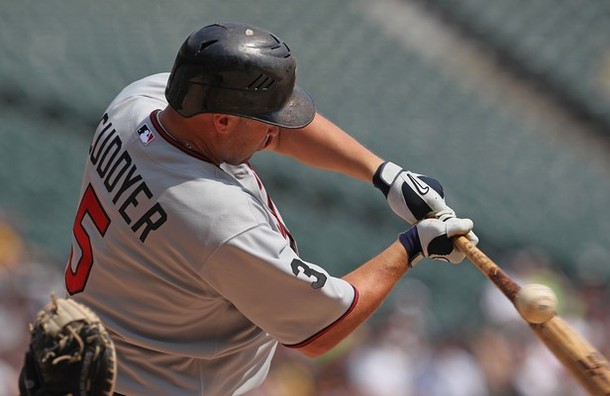 The Minnesota Twins inked outfielder Josh Willingham to a three-year, $21 million contract. The Twin City's addition of "the Hammer" is far from the biggest news the Winter Meetings have brought, but they do mean one thing, that Michael Cuddyer will not be returning to Ron Gardenhire's club house.
Cuddyer made his big league debut in 2001 and has played seven full seasons since. His career average is .272 and peaked at .284 last season. His power numbers have been far from consistent with homerun totals varying from three to 32. When playing in over 100 games, the former first rounder averages about 18 homeruns.
When the postseason comes around the 32-year-old has only made it out of the ALDS once.  His career average in October is .338 and his OPS is an impressive .845. Last year was the first all-star appearance of his career and the corner infielder/outfielder picked a great time to receive that honor.
Entering the free agent market, Cuddyer's highest contract was $10-million and was a household name looking for a change in scenery. With the Twins feebly talking to his agent, Casey Close, the Rockies, Red Sox, Mariners and Phillies remain in the mix for the utility man. Cuddyer would be crazy to ask for much higher than the $10-million he made last year and general managers would be even crazier if they paid much higher.
ESPN's Jerry Crasnick tweeted that the Rockies are favoring Cuddyer over free agent Carlos Beltran and are willing to make an offer. Cuddyer would add some much needed experience to the Rockies up-and-coming outfield of Carlos Gonzalez and Dexter Fowler. Seth Smith finished last season with an identical batting average to Cuddyer's career high, but the Rockies would like some experience in left field and a minute amount of pop in their lineup.
Troy Tulowitzki explored the impressive lineup Colorado would send out if they signed the Virginia native in an interview with the Denver Post. "I think our lineup is one of the better ones in the National League, but it would be huge to get another bat," Tulowitzki told Troy Renck. "I have heard nothing but good things about Cuddyer."
The Red Sox have also snuck into the hunt for Cuddyer, but like the Seattle Mariners haven't made serious offers to the one-time all star yet.
The Phillies fit somewhere in-between the Rockies and Red Sox in the mix for the lifetime Twin, but have their priorities in a much different place. I'm sure by this point in the off-season, Ruben Amaro Jr would have hoped that Jimmy Rollins would be under contract already and Cole Hamels would have an extension that would leave him as a life time Philly. But neither have been accomplished and despite the fact that everyone keeps debating whether Rollins will return, his contract renewal is a necessity not an option.
Sure Cuddyer could play third for a struggling Polanco and add some stability to the outfield, especially if John Mayberry Jr is moved to first base to start the year. The Phillies traded away unfortunate prospect, Ben Fransico from pitching, but we all know he caught a bad case of the Lastings Milledges, not living up to potential.
On paper the move would look great, but Philadelphia isn't pursuing the him as hard as the Rockies and have their priorities in the right place by concentrating on J-Roll. Don't expect Cuddyer to play in Philly until June 19th when the Rockies come to Citizen's Bank for a three game set.