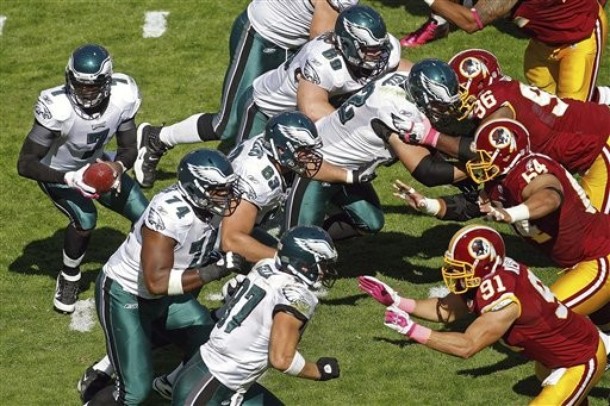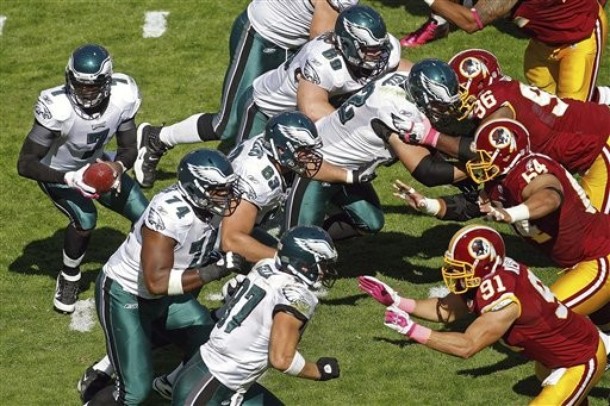 It's the final week of the season and you have the Philadelphia Eagles hosting the Washington Redskins with the Birds favored by 9.5.  In the other game, the New England Patriots are favored by 10 points and hosting the Buffalo Bills.  I see one of these games being close and the other being a blow out.
WASHINGTON at PHILADELPHIA, THE PICK, WASHINGTON +9.5
When the Jets fell to the New York Giants last week the Eagles were mathematically eliminated from playoff contention, making this weeks matchup with the Redskins meaningless. However, Philadelphia is still being asked to lay 9.5 points at home where they have struggled mightily this season. The line on this game is a little big for my liking for many different reasons. Philly's home struggles have been well documented as they have posted a 2-5 record (straight up and to the spread) at the Linc this season.
When the Eagles have been asked to lay five points or more at home, they're 1-6 to the spread over the last two years. Even though the birds have won 3 straight, I simply don't trust them laying 9.5 points at home. Washington should be able to keep it close and play the Eagles tough, like they normally do in Philadelphia. The Redskins are capable of playing solid defense, which should keep them in this game. 9.5 is way too many points to lay with the Eagles, take the Skins as a very solid value play here.
BUFFALO at NEW ENGLAND, THE PICK, NEW ENGLAND -10
The Patriots are able to clinch home field advantage throughout the playoffs with a win on Sunday, while the Bills season which once looked promising, has spiraled out of control. Riddled by injuries, the Bills just haven't been able to keep their early season magic going into the second half. Buffalo finally snapped a seven game losing streak last week, but the win was aided by 4 turnovers from Tim Tebow.
Unlike Buffalo, New England has hit their stride in the second half by reeling off seven straight victories. They had some issues against the Dolphins last week as they trailed 17-0 at halftime, but rallied to outscore Miami 27-7 in the second half. This Patriots squad really has it going rite now, and this is their time of the year. Smelling home field throughout the playoffs, New England should blow the doors off of Buffalo. Lay the points with the Pats.