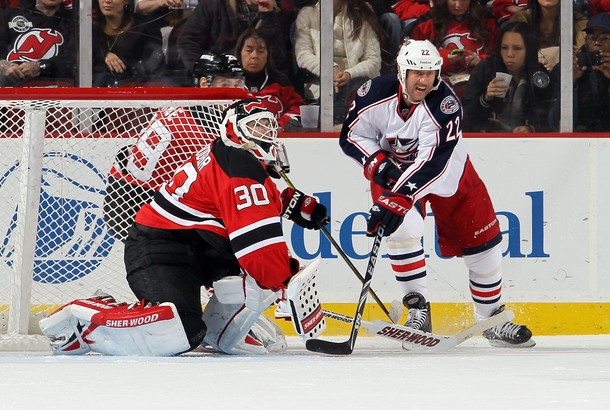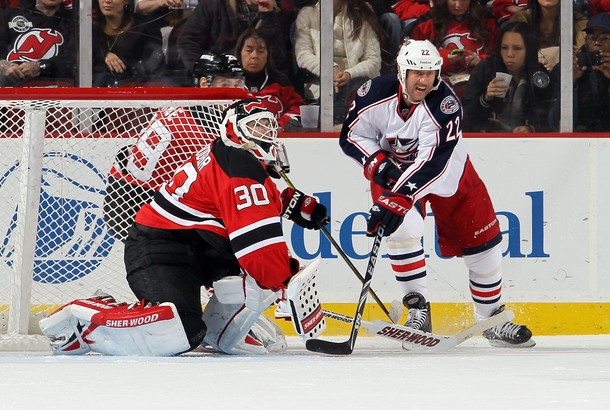 The Flyers' top line of Giroux/Hartnell/Jagr has been potent for the first half of the season, but the production that management has come to expect from Danny Briere has been inconsistent over the course of the first 38 games.
Coach Peter Laviolette has paired him primarily with Wayne Simmonds and Matt Read, though James van Riemsdyk and Jakub Voracek have also spent time on his line.  In spite of the talent assembled, none of these forwards have developed any discernible chemistry with #48.
He currently has 10 goals and 15 assists, on pace for 21 goals and 53 points. He was limited to 53 points in the 2009-10 season as well, when he was coping with a divorce that was believed to be affecting his game.
The team's main concern heading into the second half of the season is acquiring another defenseman, as it should be.  Acquiring veteran offense to complement Briere, however, should be a secondary goal.
Last season, the Flyers threw a first and a third round pick to the Toronto Maple Leafs for Kris Versteeg to complement Mike Richards, but an abdominal tear hindered him from playing to the potential that he has exhibited this season with the Florida Panthers.
Versteeg's contract also prevented the Flyers from extending forward Ville Leino, which may or may not have been a bad thing. Leino played very well with Briere but has been a flop for the Buffalo Sabres.
The Flyers don't need any more young talent. What they need is veteran support, which should be easier to come by from teams far from the playoff picture. They would also benefit from picking up players they are familiar with rather than players they aren't.
Two players that come to mind as viable trade deadline support are former Flyers Mike Knuble and Vaclav "Vinny" Prospal.
Knuble, 39, has posted 24+ goals for the last six seasons, four of which were played in Philadelphia. His production this season with the Washington Capitals, however, has been disappointing.
He was demoted temporarily to the fourth line by former coach Bruce Boudreau in an attempt to find line combinations that would jump start the offense, but new coach Dale Hunter has kept him on that line almost exclusively.  The Capitals are on the bubble for a playoff spot right now, so it won't become known whether they'd be willing to deal the veteran until closer to the trade deadline (February 27).
The benefit of adding Knuble is that he brings leadership and size the organization is all too familiar with on a contract that expires at the end of the year. As a result of his age and current production, the price may not be that high.
In Columbus, Prospal, 36, was signed when second line forward Kristian Huselius tore a pectoral muscle while training in the offseason.  Prospal hasn't had a "great" season in Ohio, but then neither have his linemates Rick Nash or Jeff Carter.  General manager Scott Howson has made it clear that none of his remaining defenseman, Nash or rookie Ryan Johanson will be traded, but the rest of the roster is on the market.
Prospal was not only drafted by the Flyers in 1993, but was acquired at the trade deadline in 2008 from the Tampa Bay Lightning for a second round draft pick and defenseman Alexandre Picard. He played almost exclusively with Briere in the 2007-08 playoffs, when the Flyers advanced to the Eastern Conference Finals. The two combined for 12 goals and 29 points; heading into the Semifinals against the Montreal Canadiens, Briere was in the lead among all forwards for goals and Prospal was tied for assists.
Prospal, like Knuble, is on a one-year contract.
In either case, the Flyers will not be able to simply trade draft picks for players unless they move an existing contract in their pursuit for a defenseman.  A combination of a draft pick and a prospect could get the deals done.
For the latest Flyers news and updates, you can follow me on twitter (@JoshJanet).