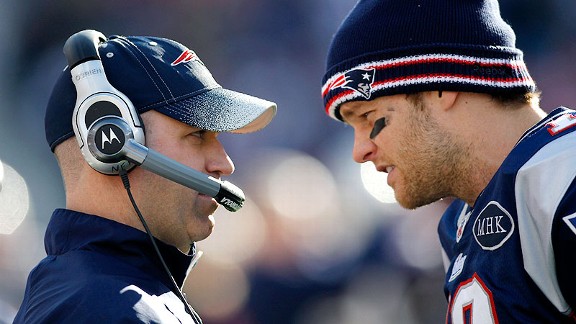 I am a proud alumnus of Penn State. What I am not proud of is this coaching search.
Most college coaching searches these days take under two weeks. Penn State players, alumni, former players and fans waited over two months to hear who their new coach would be. And in an instant, everyone was blindsided.
Penn State's new president Rod Erickson preached complete transparency with all things Penn State when he took over the job after what happened to Penn State in November. He then shifted his focus to hiring a football coach – something most Penn Staters have never experienced before.
So Erickson gave David Joyner the interim athletic director title and had him go forth with the search. Penn State fans were excited with this process – it was new to us and it gave us a break from the negative news surrounding Penn State. We expected it to be a tight-lipped search because we had heard of other coaching searches ruined by people talking too much. We figured we would have a coach in place soon and get ready for a new era at Penn State.
Unfortunately, the best-laid plans never seem to pan out the way we hope.
Transparency was the furthest thing from this coaching search. Reporters scrambled for information, but there was none to be had. Random names surfaced daily and many media personnel were hoodwinked at one point or another. Penn State would have about 25 head coaches right now if all of the reports were true.
Luckily, the fans were reveling in this. Many people believed the coaching search was going exactly as planned and Penn State, while moving at a slower pace than other searches, was doing its due diligence to make the perfect hire.
Slowly but surely, everything was coming together. There was no tangible evidence of this, but there was precedent feeding everyone's expectations from the hiring of Cael Sanderson, Penn State's wrestling coach, a few years earlier. This same group of people, headlined by Joyner and Ira Lubert, a wildly successful businessman, stole Sanderson, one of the greatest college wrestlers of all-time, away from his coaching job at his alma mater in an eerily similar search.
Nobody knew whom the wrestling program was going to hire, but at the last minute, the committee pulled a rabbit out of the hat and got the best in the business to leave the place he loved. Two seasons later, Sanderson and the Nittany Lion wrestling team hoisted a national championship in Philadelphia, their first national championship in 58 years. These guys on the committee were winners and we all knew they would win one more time with this coaching search.
As the days turned into weeks, some murmurs arose about wrestling and football being different and that nobody was biting at
Penn State's job because of all of the troubles. But fans scoffed it off. We were going to get our man, and he was going to be great
But the search turned from very meticulous and methodical in mid-December, into nerve-wracking and hit-or-miss come January. There was no reason at all to wait until January unless the coach hired was a big name college coach finishing his season or maybe an NFL coach like Mike Munchak, a Penn State alum finishing his first year as Titans head coach.
This week, one name surfaced a little more often than the rest had – Bill O'Brien. O'Brien's agent went on the record saying his client was more interested in an NFL head coaching gig and he was going to interview in Jacksonville (there's an entirely different article in there). Many Penn State people thought this was intentionally leaked to draw attention away from whomever the committee had actually targeted.
So we waited. Now Thursday night is where things get very interesting. At halftime of the Purdue/Penn State basketball game, Joyner stated the search was not over and they hoped to finish by next week. Seemed reasonable. Then a few hours later Chris Mortensen told everyone O'Brien had agreed to become Penn State's new head coach.
The rest of this is not meant to bash O'Brien, who may end up being a fantastic coach at Penn State, but the problems here are many.
First, the current players had no idea this hire had been made. Most of them found out via ESPN, social media or reporters calling them and asking them for their opinions. Having the lifeblood of your football program, the actual players, left in the dark is not being transparent.
Second, the former lettermen who should have been consulted at some point in this process are now infuriated. They were not consulted, they were not told any information upon request and they had no say in who would guide the program they shed their blood, sweat and tears for. They have had incredibly choice words since the hiring and may make things even more difficult for O'Brien on top of many other difficulties he will be facing. The reason for this, again, is a lack of transparency.
Third, the fans and alumni were blatantly lied to. While I do not think these groups should know the inner-workings of a coaching search, as it would probably hinder the process more than anything else, they should also not be toyed with like a yo-yo. We were told, mere hours before this news broke, that the process was ongoing and would hopefully be completed by next week. Once more, there was no transparency.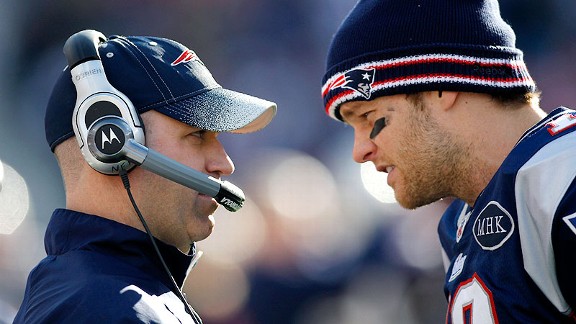 Fourth, the current coaches, who have decades upon decades of combined service to Penn State, were kept in the dark. As the loyal soldiers they have always been, they coached the bowl game and still recruited, but they had no idea where they were going to be. A few interviewed for the job and a few others have been waiting to know if the new coach would hire them or if they should pursue other options that may now be unavailable. Can you guess why? Yep, a lack of transparency.
Even the media was consistently fooled. The committee may even have fed some of them misinformation. Some journalists made some claims during the entire process that ended up being flat-out wrong and hurting their credibility.
This is not an indictment of O'Brien. This is an indictment of the process. In fact, Penn State officials have not even confirmed or denied Mortensen's report, so they have left open a little more speculation that things are not as finished as they sound. This is a fiasco of the highest order.
If being transparent to Erickson and the other new Penn State leaders means putting on a blindfold and following, then what have they learned from the previous regime? Many Penn Staters blindly followed what the school sold before November, and it seems that the new leaders want us to do it once more. I say no thanks. I will support O'Brien as the new head coach, but I am infuriated by the process. I am infuriated by the deception. And I am infuriated by the new regime following old habits that died incredibly hard last time.