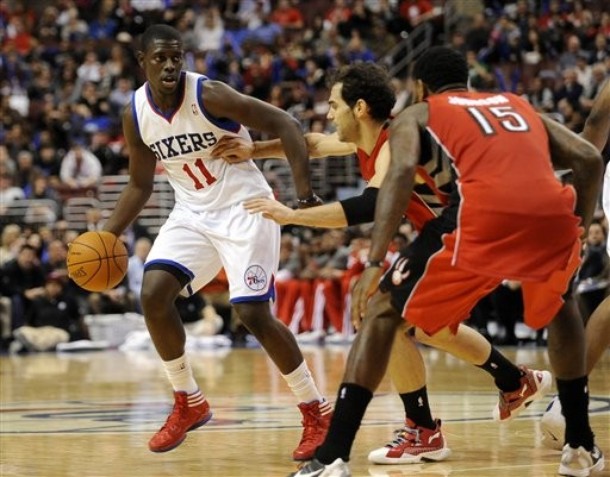 The Sixers are off to their best start since 2000-01 season with a 5-2 record. Though for some reason I am still hearing people say who cares about this team and that they suck anyway. I am also hearing that they are just a .500 team and going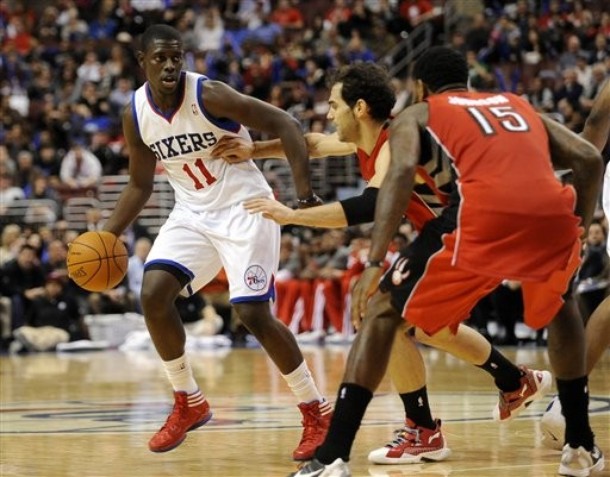 nowhere fast. Why some much "hate" or "keeping it real" as I was told by a few people for this team? I am not saying that they are going to win the NBA title.
All I am saying is that these guys are fun to watch. They are gritty, unselfish and the biggest thing is none of these players have egos. I am sorry but that is very rare now days in professional sports. Doug Collins has done an unbelievable job of getting these guys to believe in each other. This team is growing and there is some good young talent here. We have not had that in a while.
You know what else is good? We can actually talk about the Sixers again and that has not happen in long time either. I am at the dinner tonight with my wife and she brings up the Sixers out of nowhere. Saying that she would like to go down to a game soon and that they look pretty fun to watch. It was awesome. Most of the "Haters" will say that they have only played one actual playoff team so far in
Portland
. That their wins are against the Pistons, Warriors, Raptors, Hornets and the Suns. None of those teams will likely make the playoffs.
What I have to say to the "Haters" is that the Sixers have beaten those teams by an average of 22 points. They are doing what they should do against bad teams by blowing them out. In their losses they have only lost by a combined 7 points. Is it really that crazy to think that the Sixers have a realistic shot of winning the division? I don't think so.
Boston is looking old now days. Garnett is 35, Ray Allen is 36 and Pierce is 34. They are in the twilight of their careers. Hopefully they stay looking old. The Knicks can really score but can not stop anybody. They have two the best scorers in the league at their position in Anthony and Stoudemire. Anthony is arguably the best scorer in the league. As good as they are at scoring they are just as equally bad on the defensive side. Then you have Toronto and New Jersey
. They won't be much of challenge this year.
One of the things the Sixers have over these teams is their defense. As of right now they are only giving up 85 points a game which ranks them first in the league. You can also throw in that their opponents are just shooting 39% against them. That also ranks them first in league in that department. So they really might have a shot at the division the more you look at it. I personally think that the shorten season is in their favor with all those back to back games teams have to play.
Especially with their youth and depth they have. If they can get that third seed I can see them winning a round in the playoffs. In their next 20 games 16 of them are at home. After these stretch of games we will find out if what I have been saying is true of this team. Hopefully they make me look good. I am just tired of people bashing this team with out really paying attention to them.
The bottom line is if you are going to say things like this team stinks and they are a .500 team at best, please just watch this team. They are better than you think. I really want to make this clear. I am not saying that they are going to win the championship. Though winning the division does not seem as crazy as it once did before. Remember as always showyaluv!