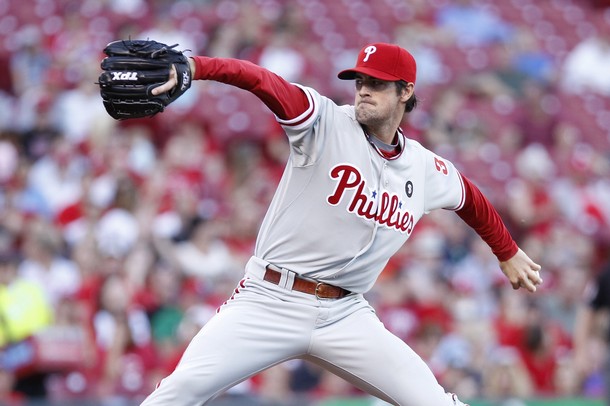 After months of speculation whether the lefty would be returning to the Phillies' clubhouse after next season, Cole Hamels and Philadelphia management agreed to a one-year $15-million contract to avoid an Arbitration Hearing.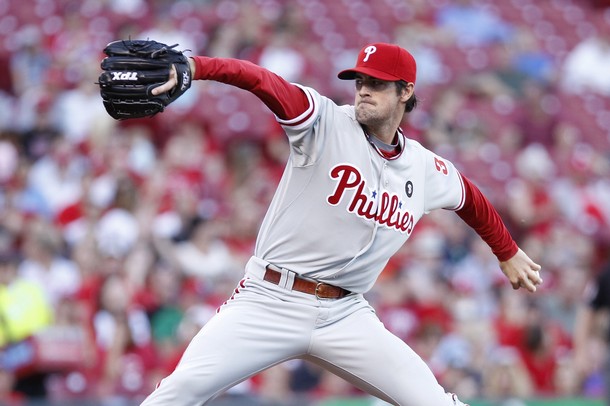 Hamels was projected to make $14-million this offseason, but after a career low ERA and no earned runs in the Postseason, the Phillies threw in another million to ice the cake.
The one-year deal will keep Hamels in Philly until the end of the 2013 season, which will hopefully give Amaro Jr. some time to work up a longer deal for Hollywood. Although this may just be delaying the 28-year-old's departure, Philadelphia has him inked for two more seasons and if they can bring home another championship, I'm sure Hamels wouldn't mind giving a home town discount.
The short-term fix was not the decision of the 14-game winner, who has made his plans to stay in Philly public on numerous occasions, but that of management who even earlier this month preached a one-year deal being the best option.
When Steve Proefrock appeared on CSNPhilly.com ranting about a one-year deal being the Phillies best move when it came to the two-time all-star, people thought he was out of his mind. But just as Hamels made his claim to stay in Philly publically known, management made it clear a one-year deal was all that was in the horizon for him this offseason.
Already weighed down by long-term deals with Halladay, Howard, Lee and Utley, the Phillies are reluctant to add another multi-year/multi-million dollar contract to their payroll. If Hamels pitches great this year he will get his extension in Philly, but if he magically falls apart the Phils only have him under contract for another season.
It's a tale of two sides and playing it safe may cause Hollywood to look elsewhere after 2013, but really this arbitration contract is just giving management another year to decide if he will be a lifelong Phillie or if his services will be better used elsewhere.
The contract let the Phillies avoid arbitration with the stud starter and now can place their concentration on arbitration eligible outfielder, Hunter Pence.