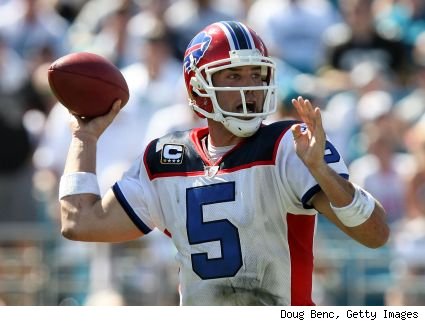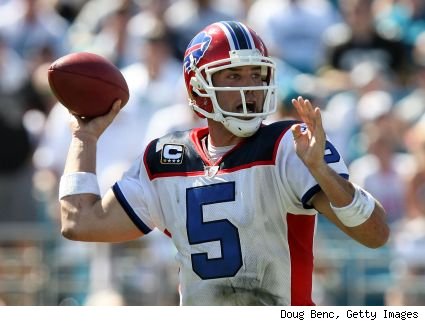 According to Jeff McLane of Philly.com. the Eagles are worked out free agent quarterback Trent Edwards earlier this week.  Edwards is a very good athlete who didn't play for anybody in the 2011 season.
I don't think it's a coincidence that Edwards is a very good athlete.  Reid seems to like the type of quarterback who can take off and run with the football if the need arises.
I don't think the Birds are thrilled about their backup quarterbacks.  Vince Young led the Birds to a win over the New York Giants, but he struggled the last two games he started.
I don't think third-string quarterback Mike Kafka has a strong enough arm to be a starter in the NFL.
Bottomline, I wouldn't be surprised if the Birds say good-bye to Young and sign another veteran quarterback to backup Michael Vick.