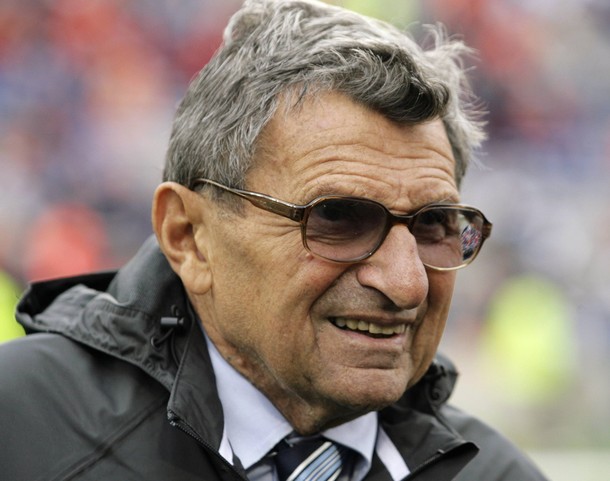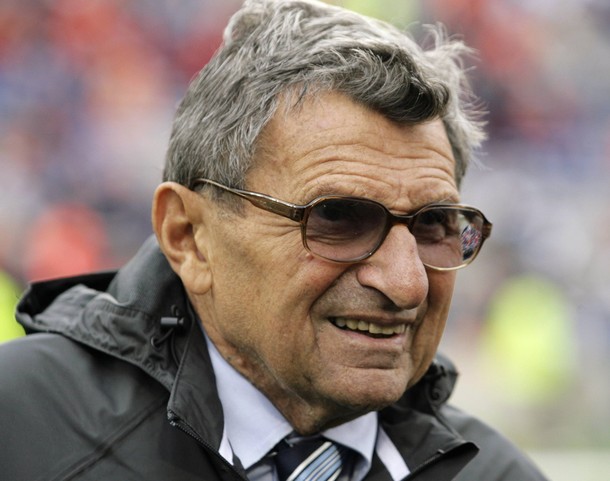 Former Penn State head coach Joe Paterno is in serious condition and fighting for his life at Mount Nittany Medical Center in State College, Pa.  He's experienced some complications as he battles lung cancer.
Paterno is in such a dire battle that his family was summoned to the hospital last night and CBSSports.com erroneously reported at 8:45pm that he had died.
The Paterno family made it clear that the report was false.
"I appreciate the support & prayers," Jay Paterno, former Penn State quarterback coach and Joe's son, tweeted last night,. "Joe is continuing to fight."
"CBS report is wrong. Dad is alive but in serious condition. We ask for your prayers and your privacy during this time", Joe's son Scott Paterno tweeted last night.