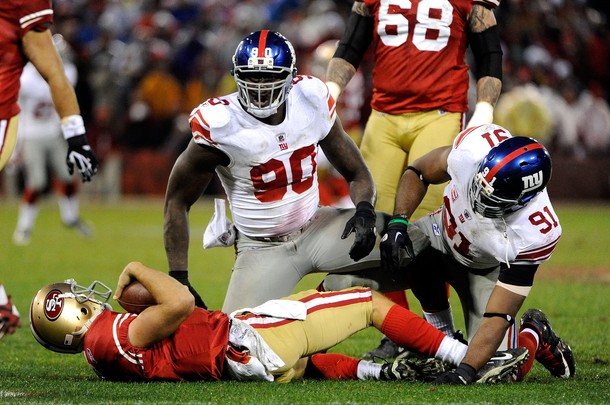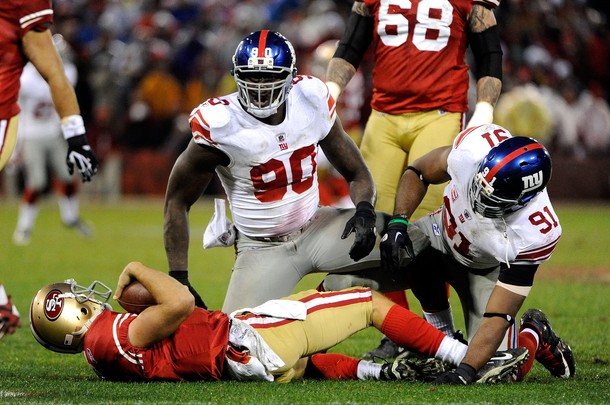 On New Year's Day, I updated my Facebook with a status that sent many of my friends and family into a rage. Basically, I said I was rooting for Dallas to beat the Giants that night with the division on the line. My reasoning was simple. If Dallas won, they were going to lose the following week to Atlanta. I had no doubt about this.
The Giants, however, were a different story. I've lived this nightmare with them before. When that team gets hot, they are extremely hard to beat. There was no doubt in my mind they would go on another 2007 type run and possibly get back to the Super Bowl. Of course, no one cared what my thought process was. All I heard was "I'll never root for Dallas," and "The Giants are the lesser of two evils."
Exactly three weeks later, and the nightmare is complete. The New York Giants are back in the Super Bowl, and any true Eagles fan is on suicide watch. Two weeks from today the NFC East could very well boast TWELVE Super Bowl championships. This would be, by far, the most of any division in football. Of those twelve Lombardi trophies, the Cowboys have five, the Giants could have four, the Redskins have three, and the Eagles have…..you already know. It's more of the same old, same old.
While the Eagles tell everyone how good they are, there's always some other team in the division that goes out and actually wins a championship. Right now it looks like the NFC East could belong to the Giants for years to come. Eli Manning is an elite quarterback (still can't believe I have to say that), Victor Cruz looks like the next great receiver in football, and Jason Pierre Paul is an absolute stud.
Yet, right before Christmas, the Giants were just as mediocre as the Eagles. But they got hot at the right time and now Eagles fans could once again witness another hated rival hoist a trophy that's never found its way to Philadelphia. And they wonder why we threw snowballs at Santa.
Odds & Ends
-While Jason Pierre-Paul has solidified himself as one of the best defensive ends in football, there's no guarantee he would have found that same success had the Eagles taken him over Brandon Graham two years ago. The Birds don't exactly have the best track record of drafting and developing defensive ends, and JPP was still very raw when he came out of college.
Seriously, besides Trent Cole in 2005, when's the last time the Eagles actually drafted an end that became any good? The Andy Reid era has brought us the likes of Jerome McDougle, Jamaal Green, and Victor Abiamiri. Not exactly Reggie White, Clyde Simmons, or even William Fuller. Derrick Burgess had limited success with the Eagles, but didn't really develop into a decent player until he left for Oakland.
So while everyone always looks back to what could have been had the Eagles drafted Pierre-Paul, let's remember the history this franchise has when drafting that position. Besides, I still say Earl Thomas should have been the pick that night.
-Moods are probably sullen today with the Giants punching their ticket to Indianapolis, so to hopefully cheer everyone up, here's a nice fact for you: the last time New York won the Super Bowl, less than nine months later the Phillies won the World Series. Yes, I'm digging very deep to try to make light of this otherwise craptastic day. When do pitchers and catchers report again?