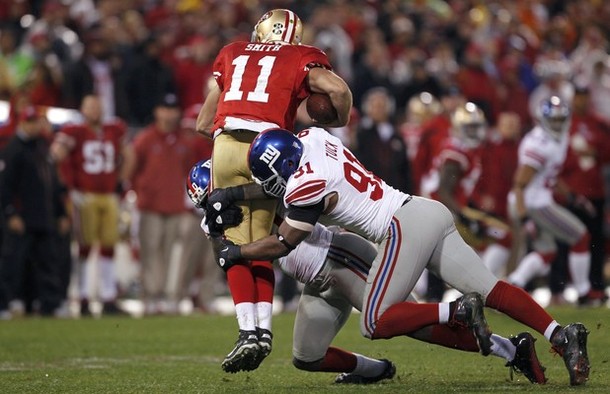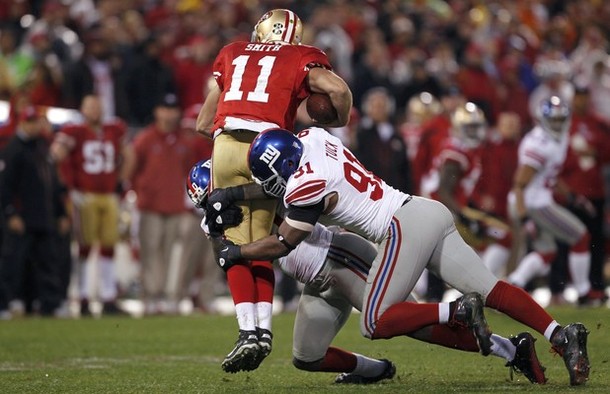 I don't care what the Eagles say, I'll always prefer good big players as compared to good small players.  Yes, one of the reasons, the Giants are back in the Super Bowl is head coach Tom Coughlin, but the other reason is because of their ability to get it right with their draft.
General Jerry Reese is as good of a drafter as you can find, and their Director of College Scouting, Marc Ross, was one time an Eagles scout, but he was let go.
Tell me which organization is in better position to win in the near future.  Remember that the New York Giants have quite a few very young star players that will keep them on top for the foreseeable future.  They get it right in the draft.
Where did the Giants get Victor Cruz from?  Can you believe that he was a free agent.  How good has Hakeem Nicks been for them?
Look at the Giants future with Jason Pierre-Paul who is only in his second-year.  They've got a cornerback who they drafted in the first round in cornerback Prince Amukamara, who has the size and speed to play against big, quality receivers.
New York has a linebacker like Michael Boley who can cover a tight end.  He's big and he can run.  He was their best defensive player in the Green Bay game.   They got him from Atlanta in free agency.
Look at the Giants defensive line and marvel at their size and athleticism.  You've got Pierre-Paul, along with Justin Tuck and Osi Umenyiora.
Oh did a mention that they have the ability to take over a game with their running attack.
Notice how good a punt coverage guy like Devin Thomas, who was a bust in Washington, but the Giants picked him up because he had a good combination of size and speed.  Thomas made the plays yesterday to put the Giants in the Super Bowl.
They're my favorite to win it because they're bigger, faster at the skill positions and more physical than the Patriots.  They're going to run the ball down the Patriots throats, dominate ball possession and Eli Manning is going to have big day against that mediocre New England defense.