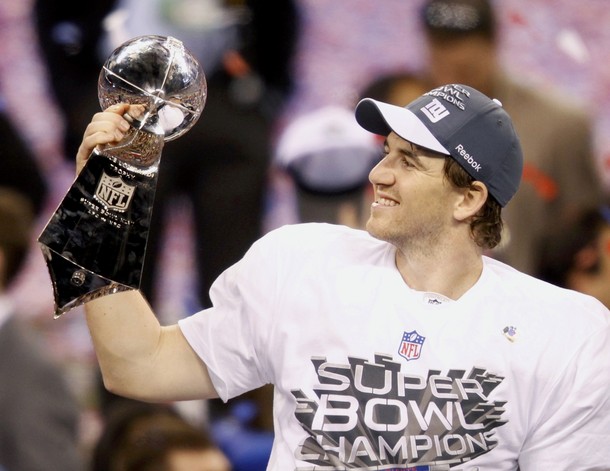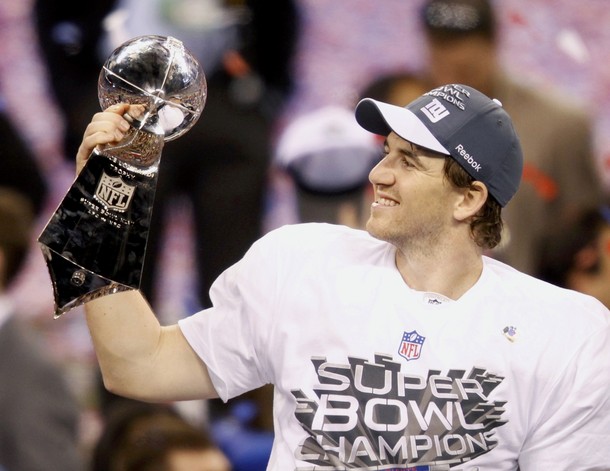 The door was open for the Patriots but Tom Brady couldn't get the ball to a wide open Wes Welker.  Welker got two hands on the football but couldn't bring it in.
The Giants Eli Manning on the other hand made all the throws.  That throw by Manning and the catch by Mario Manningham was perfection.  Here the game was on the line and you had Manning and Manningham making the great throw and the great catch, but Brady and Welker weren't able to get it done.
Brady is a great quarterback but you can see, he gets rattled by a tough pass rush  Manning on the other hand, never seemed to be rattled.  You must give Eli credit, he's headed to the Hall of Fame, if he continues to put up numbers in his career.  He doesn't need any more championships, he just needs numbers.  Eli is virtually in right now.
I thought the New England offensive line did a great job on the New York defensive front.  The Giants big fellas were coming with everything they had, but the Patriots offensive line gave Brady the time to get it done, but he couldn't.
It was a good game which came down to the end.  The best team won eventhough I didn't think the Giants played their best football, but Eli bailed them out in the end.