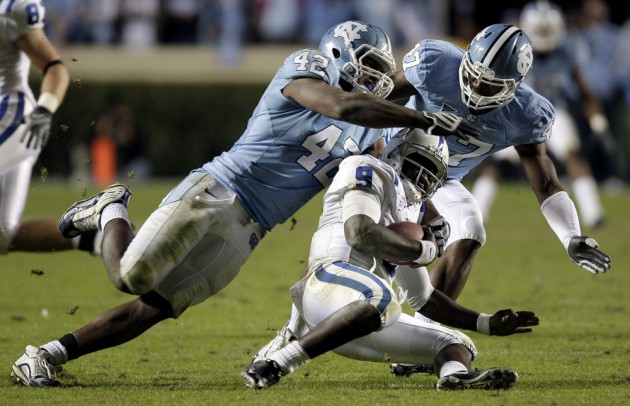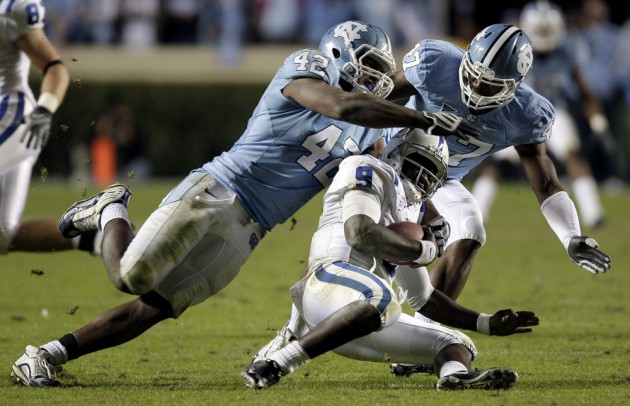 Whenever an NFL season ends in as disappointing a fashion, the needs of any particular team are usually evident, if not obvious. Such is the case for Philadelphia for whom the issues game after game appeared to be repetitive and glaring. That being said, with the College season long gone and the April draft around the corner, the first round prospects for the Eagles are numerous, but the speculation must start somewhere, and that somewhere is North Carolina.
While the Eagles historically go with linemen with their first pick in the NFL draft, seven of the last nine years to be exact, Philly might fancy a change in this policy as this year their line-backing core has caused as many headaches, if not more, as any other area on the field. Up steps Zach Brown. Known for his speed and coverage skills while playing in a 4-3 system at North Carolina, the outside linebacker is a player that could help the Eagles sure up what had been a notorious problem area during the season.
While Jamar Chaney showed some promise as the year progressed, the rest of Philadelphia's linebackers were far from awe inspiring and the UNC senior could turn out to be a wise pick. Brown is projected to be between the top 10 and 20, a look at some of his game footage shows why. Brown's lateral movement is one of his greatest assets and the player is one who can get to the edges with much more ease than most college linebackers.
If there is one downside to drafting Zach Brown, it's that he can get caught out against the run. Brown can be shown as slow to react to some run plays and considering the frequency with which teams have run against Philadelphia up the middle, the
outside linebacker may experience trouble in that area. However, with maturity and great coaching usually comes improvement and progression, and if there's in thing that is not in doubt, it's that Brown possesses the physical assets needed to become a well rounded player.
With time, Brown could very much be the type of player that allows the Eagles' coaches to rest a little easier when coming up against teams with pass catching Tight ends, while Brown also has the type of speed that could see him develop into, should he developing a good sense for reading plays at the line, one of the better pass rushers in the league. The prospects are numerous for Philadelphia, and there are choices aplenty in this draft, but Zach Brown is one that the team should not be taking their eyes off of. Drafting him is one of the many possibilities and it also may just prove to be a good fit.