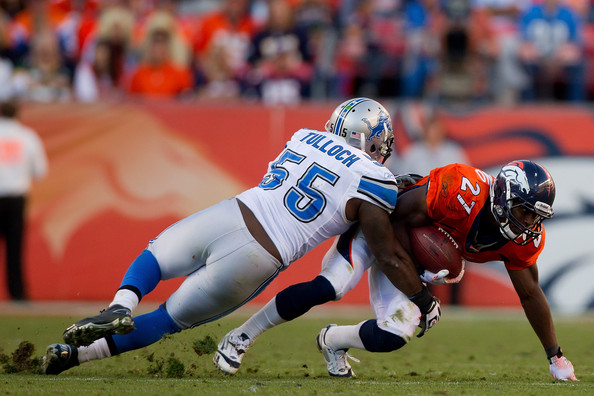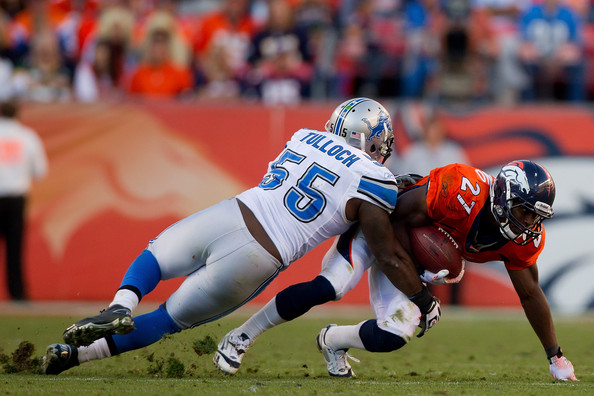 This is the time of year when rumors and conjecture start to run rampant around the NFL, so it's hard to decipher the ones that have some truth to them from the ones that are complete fantasy.  With that being said, some media outlets are saying that the Eagles have expressed interest in Detroit Lions LB Stephen Tulloch.
Tulloch, a hard-nosed middle linebacker had a stellar season with the Lions last year, racking up 111 tackles, 3 sacks and 2 interceptions.  He was instrumental in a defense that, while not statistically impressive (23rd in points allowed and 23rd in total yards allowed), did start to change the culture of the Lions into a team that will not back down from any opposition.
Prior to the 2011 campaign, Tulloch spent his first 5 professional seasons with the Tennessee Titans where he averaged 91 tackles a year, despite only starting 4 games in his first 2 seasons combined.  One huge upside with Tulloch, as far as the Eagles are concerned, is the fact that he has spent his entire career playing in the wide 9 defensive scheme, first with the Titans and then last year in Detroit.
This would be a huge advantage for the Eagles to be able to bring in a productive veteran that is already intimately familiar with the system they use on defense, albeit not a very common one.  Coming off of a 1 year contract which paid him $3.25 million, reports are that Tulloch is likely to seek a long term deal.
It's no secret that the Eagles are in desperate need of help at the linebacker spot, which is a position that seems to have been undervalued, if not almost ignored, in recent years.  The ability to bring in an individual with experience in the system could be invaluable to the entire defense, but especially to the young linebackers that are already on the roster and any that Philadelphia might bring in via the draft (Luke Kuechly?).