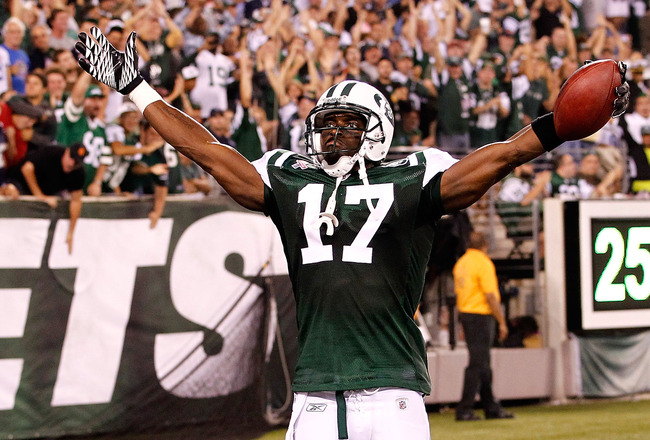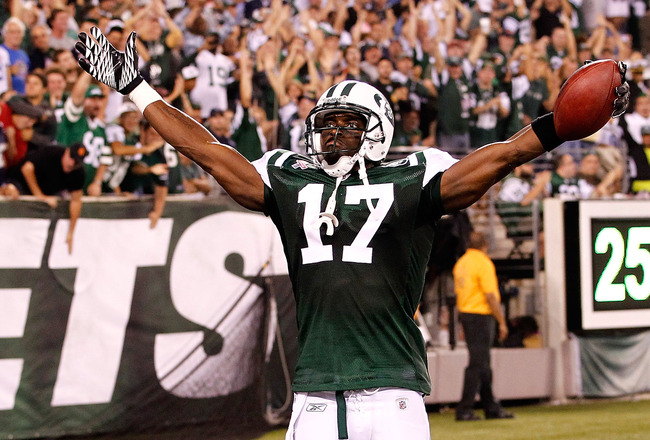 WIP's Howard Eskin ran into Jets wide receiver Plaxico Burress at the Super Bowl and he says Burress wants to play for the Eagles in 2012. 
It's not a surprise to me because the Eagles were very close to signing Burress last year right after the lockout.  They weren't able to get a deal done with him and he subsequently signed with the New York Jets.  Unfortunately, the Birds took the money and signed Steve Smith.  We know how that worked out.
The Eagles need a guy like Burress in their receiver corps.  They've had so many problems in the red zone, a 6'5″ target like Burress would be just what the doctor ordered.  He would make life easier for Michael Vick because his height and long arms would be perfect for the alley-oop.  Burress can bring passes that are any where near him.
I think everything the Birds do offensively, should be to help Vick.  I think DeSean Jackson and Burress would be a good solution for 2012.  They should franchise Jackson and sign Burress, then if it doesn't work, they can get rid of the entire group next year; Andy Reid, Vick, Jackson and Burress.