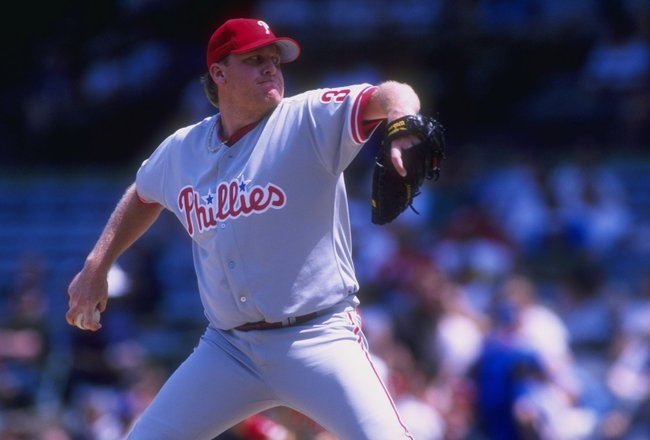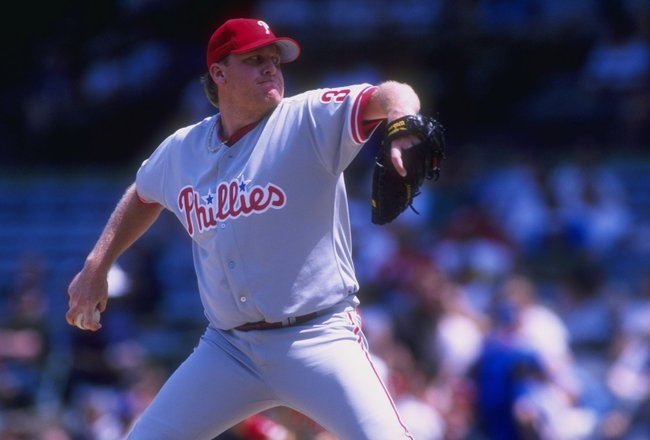 There Phillies will be deciding who will be the next Phillie to go on the Wall of Fame and I think that guy should be Curt Schilling.  They have a list of 12 guys who have been nominated and they will select five for the final list.
I've heard people saying they want any of the other guys but not Schilling because he said something to hurt their feelings years ago.
He was the best big game pitcher of his generation and he was dominant in the playoffs and World Series.  I don't care what he said and I don't care how many times he talked to the media.
Yes, he didn't win a World Series for the Phillies, but he did won one with the Arizona Diamondbacks and two with the Boston Red Sox.
For some reason everybody in the local media speaks poorly of Schilling.   I'm no quite sure what the beef is because I never had any problem with him or with anything he said.  Yes, he did put a towel over his head while Mitch Williams was blowing the World Series.
As a post season pitcher, Schilling was 11-2 with at 2.23 ERA.  Think about it, he started 19 games and allowed a little over two runs a game.
Here's the list of candidates:
Larry Christenson, RHP
Jim Konstanty, RHP
Ron Reed, RHP
Curt Schilling, RHP
Rick Wise, RHP
Mike Lieberthal, C
Jimmy Wilson, C
Pinky Whitney, 3B
Greg Gross, OF
Von Hayes, OF
Mike Ryan, coach
Jim Fregosi, manager
I think Schilling, Greg Gross, Jim Fregosi, Mike Lieberthal and Jim Konstanty should be the final group of five.