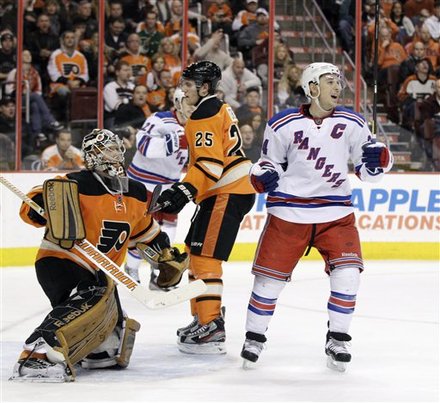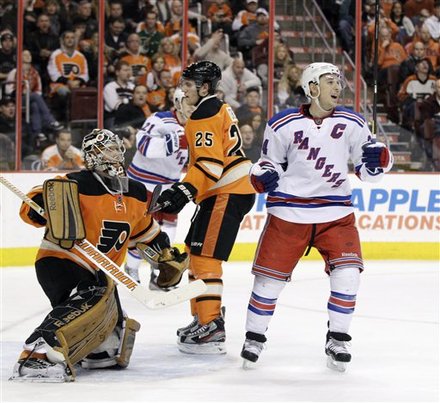 As we quickly approach what will be the 40 year anniversary on the last Flyers Stanley Cup Championship, I started thinking why are people giving the Flyers a pass on the complete failure the organization  has become known for. We sit and destroy Eagles upper management when arguably they have at the very least been equal to their sister team next door. We are witnessing again what has become acceptable to Flyer faithful over the last four decades where we say aw-shucks we got real close, or we are one player away. Why in the world have we not chastised Ed Snider for his failure to deliver a winner as we have Mr. Lurie?
Since 1974-75 when the Flyers won their 2nd consecutive Stanley Cup, no less then seven teams have won multiple cups with Montreal and Edmonton winning a remarkable six each. Many forget the legendary Fred Shero was the coach of the Rangers when they lost to Montreal in the 1979 finals. The list of teams that have drank from Lord Stanley's cup since have included teams in Carolina, Tampa Bay, Anaheim, Calgary and Dallas with Pittsburgh, New Jersey, The New York Islanders, Detroit, Pittsburgh , and Colorado  all winning multiple cups.
Yes, even our nemesis New York Rangers have won a Cup. Who could forget that series against Vancouver in 1994. One former and one current flyer have actually scored game winning goals in deciding games to win the Cup. Ruslan Fedotenko ( Tampa Bay 2004 ) and  (Maxime Talbot 2009 )
This years team seems to immediately fall back on the injury to Keith Pronger as the ultimate reason should there be failure come playoff time. Why hasn't the team addressed this need ? They have had several months to make a trade as team by team slowly falls out of contention and they start to unload pieces to build for the future. I also believe the Winter Classic was a huge distraction for the club.
What I never thought was the one effected  the most by his sudden celebrity was the coach. Peter Laviolete is a great coach make no mistake about it. He won a Cup with  far less talent  then he has now in 2006 with the Carolina Hurricanes. But there has been a disconnect ever since the cameras started rolling and the performance of the team  before that time. Throw in a goalie who still seems uncomfortable in his new city and surroundings and you have a team that again currently is looking at a first or second round exit.
The current roster has one of the best players in the game ( Claude Giroux ) A veteran having a career year ( Scott Hartnell ) and a veteran who has many playoff battles under his belt ( Jaromir Jagr  ) . But the team in April will only goes far as it's goalies take it. Neither goalie has steeped up to take the lead. Both have Goals against in the 2.80 range with save percentages around .900 This will not be good enough. With the money committed to Bryzgalov the immediate trade needs become at least one stud defenseman and probably two. The need to sure up the back line is critical if this team is going to have any success in the playoffs. Which brings me back to what happens if they do not ?
It's time we hold all of our sports team to the same standards. Unlike the Eagles I am a fan of the Flyers as I feel they truly embody the working class of this city. But if you failed for 40 consecutive years at your job would you still have it ?
With the cold weather outside remember the animals who have been given no shot and are left out to freeze to death. Please donate to your local animal shelter. You would be amazed how far $20.00 goes to saving lives. Google Streettails Shelter in Philadelphia. They are amazing people who do amazing work with so little. A man is truly judged by what he does for his fellow man.