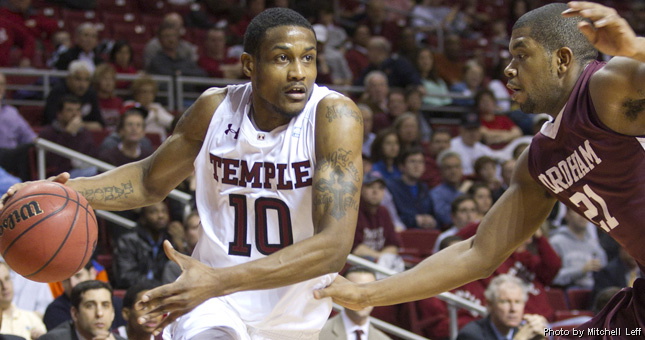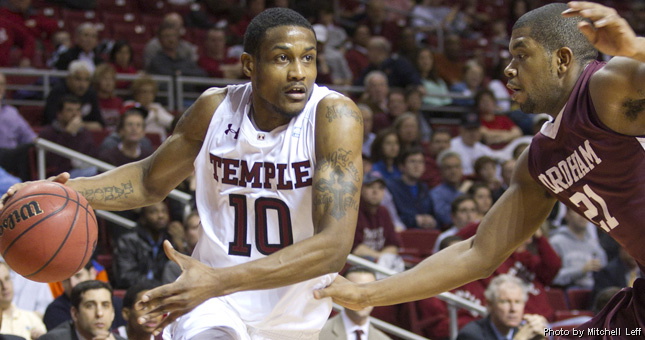 Both Temple (19-5) and Drexel (22-5) improved in NCAA projected seeding on Monday, however both schools remain un-ranked. Temple received the most votes of any un-ranked team in the AP-top 25 pole (122), but was snubbed despite winning its past 8 games. Drexel received 11 votes in the ESPN/USA Today Coaches Poll, but the school still has a long way to go before it is ranked.
As of Monday February 13th, Temple is projected by ESPN.COM's Joe Lunardi as a 6 seed in the Mid-West region and would play Kansas St in Pittsburgh. Interestingly; Lunardi has Drexel as a 14 seed playing Georgetown also in the Mid-West region and also in Pittsburgh meaning, if both Temple and Drexel were to win the two Philadelphia schools would meet for a chance to go to the "Sweet 16".
Drexel opened the season at 2-4, but has gone 19-1 since its 71-60 loss to Delaware on December 3rd , and have won 14 straight. Drexel looks to make its first NCAA Tournament since 1996. The '96' Drexel Dragons advanced to second round as a 12 seed after defeating Memphis. The Dragons were led by former San Antonio Spur and current Sixers color analyst Malik Rose.
The 2011-2012 editions of the Drexel Dragons are led by sophomore guard Frantz Massenat out of Trenton Catholic Academy. Massenat leads the team in points (13.7), minutes (35.7), and assist (4.3) per game.
"He takes care of the ball. He's a great passer. Everybody knows if you run or you are open, Frantz is going to find you. He's got a ways to go. He has the chance to be really good," Drexel Coach Bruiser Flint told NJ.com when describing Massenat.
Unlike Drexel, Temple has been a NCAA Tournament regular the past few seasons, however, only reached the second round once, and has not advanced to second weekend of Tournament play since 2001, when the John Chaney coached Owls made an improbable run to the 'Elite 8' before being knocked out by Michigan State.
This season's Temple Owls are led by senior guard and South Philadelphia native, Ramone Moore. Moore leads the team in points per game (18.8), and was the leading scorer in the past 6 games he has played. ESPN 2 mentioned during its broadcast of Temple's win over Xavier Saturday night that the Chicago Bulls are interested in Moore in the NBA draft this June.
"I want to just come out and be the player for my team; I am not really a guy who gets into stats and all those things. I've just been in a pretty good groove as of late," Moore told Comcast Sports Net at Monday's practice.
Temple has 4 of the 5 starters from last season's tournament team that beat Penn State and lost in double over-time to San Diego State, anything short of a Sweet 16 appearance this March would be considered a major disappointment to Temple fans.