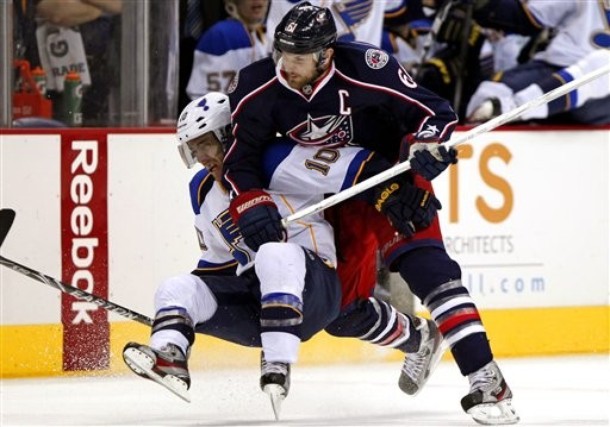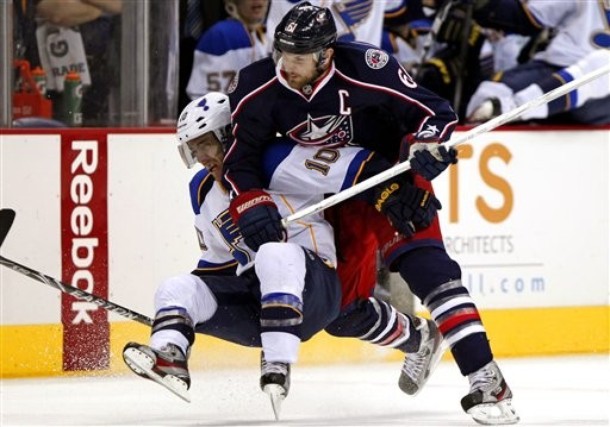 Reader Deasr commented the other day, "There will be another trade. I believe it will be a package deal bringing in another dman and pking center with size."
All the latest rumors after yesterday afternoon's game suggested he was onto something- that Flyers general manager Paul Holmgren was not done with trades after acquiring defenseman Nicklas Grossman for draft picks.
With the trade for defenseman Pavel Kubina yesterday evening, all eyes are now fixed on Columbus.
Blue Jackets general manager Scott Howson was not only in the Flyers press box yesterday (along with his Senior Advisor of Hockey Operations Craig Patrick), but reportedly Howson spoke with Holmgren and Bob Clarke for upwards of 45 minutes.
Nobody but those four individuals knows exactly who or what was discussed in that span, but it is believed that the majority of the discussion was centered around Howson pitching Rick Nash to Philadelphia.
Despite the fact that there still appear to be many more problems with the defense and goaltending than goal scoring, you can't blame Howson for trying.  If there's any organization that isn't afraid to pull the trigger on blockbuster trades, it's the Philadelphia Flyers.
According to Dan Dreger via twitter, "Price too high for Flyers (at moment) for Nash.  May re-engage later. JVR, Bobrovsky, Schenn or Couturier believed to be part of asking price."
Howson also met with Brian Burke, general manager for the Toronto Maple Leafs, and Glen Sather, general manager for the New York Rangers, this morning in New York. In other words, nobody is asking to trade for Nash; Howson is trying everything he can to send the face of his franchise away to rebuild a team going nowhere.
Assuming the Flyers organization could make the cap space work, a trade of James van Riemsdyk, Bobrovsky and draft picks could conceivably work in the offseason, but taking on $7.8 million for a player who is being outscored by Wayne Simmonds doesn't make much sense.
As we learned last June, anything can happen in the offseason. In the next eight days, though? It's a stretch.
For the latest Flyers news and updates, you can follow me on twitter (@JoshJanet).