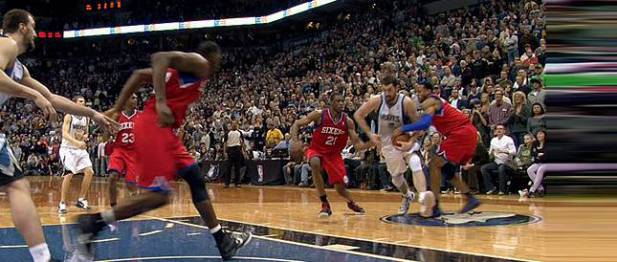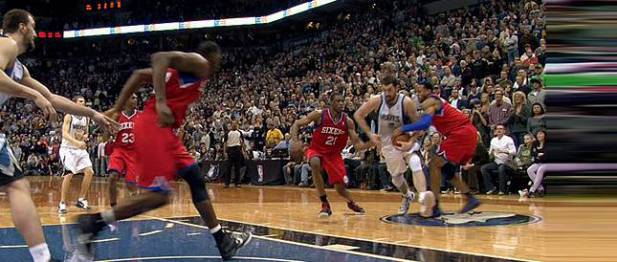 I thought the Sixers got jobbed last night on a bad call with less than a second to go on the clock.  They don't get the respect of the top teams in the league.  They've already lost too many close games. Last night was one that they could have had.
Sixers guard Lou Williams missed a jumper with 3.6 seconds to go on the clock and the Timberwolves got the rebound then called timeout.
Andre Iguodala gave some help on Kevin Love who drove to the hoop and had his shot blocked.
On his way to the hoop, Love put the ball on the ground and Iguodala tried to tie him up.  It looked like he got all ball, but one of the refs blew his whistle and called a foul.
Love hit two free throws and that was it.