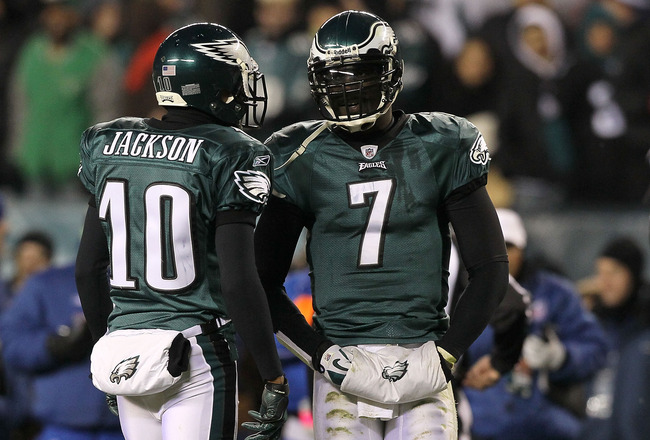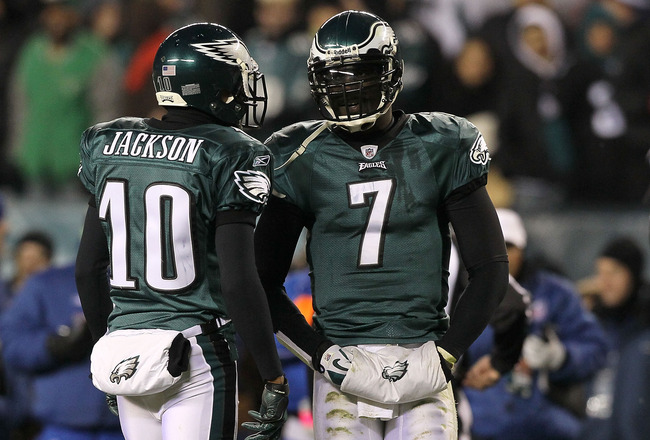 The Eagles could make a decision on future of DeSean Jackson this week.  The debate continues on whether the Eagles should hang onto Jackson, by franchising him or signing him to an extension.
NFL commentators are focusing on the numbers or lack of big numbers which Jackson put up in the last couple of years, but I don't think Jackson should be the focus.
The reason I believe the Birds can and will hang onto Jackson is because of his important to quarterback Michael Vick.  The Eagles future is tied to Vick especially in the 2012 season.  If Vick flourishes the Eagles have the chance to do something special in 2012. If he struggles, the season could and will likely be a disaster.
Does it make sense for the Eagles to change the receivers Vick will be throwing the ball to this season, especially his number one receiver?  Jackson always draws double coverage and that makes things easier for Vick.
If you want the quarterback to improve his recognition of blitzes and coverages, does make sense to have him throwing the ball into smaller windows because they don't have the deep threat any more?
If Vick struggles to read coverages with Jackson on the field and forcing secondaries to double team him, how will Vick read the coverages when they don't have to worry about getting beaten deep.  If the safeties have the freedom of moving up closer to the line of scrimmage and shrinking the area Vick has to throw the intermediate routes, will he be just as accurate.
Do we want Vick getting to know his number one receiver this year?  Will he get better without Jackson around?
Does it make sense to lessen the speed of the wide receivers for Vick even though he throws the deep ball very well?
I don't think resigning Jackson is about the wide receiver, I think it's about the quarterback.