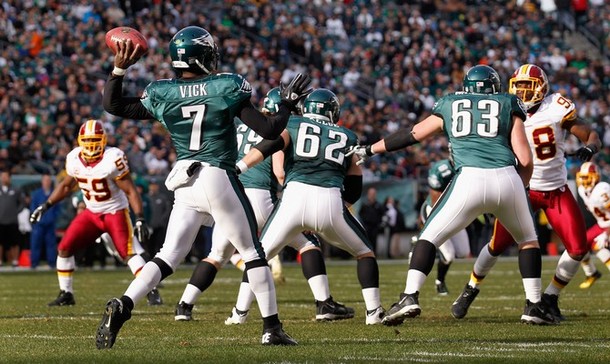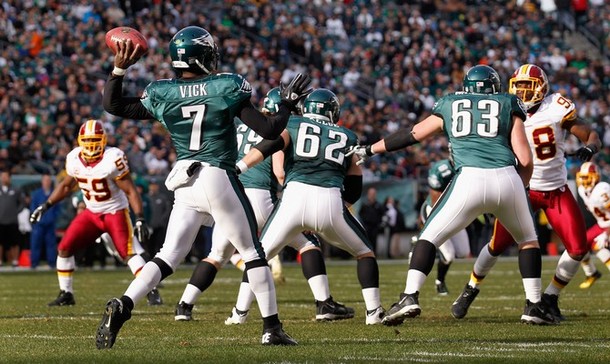 Here we are, more than two weeks removed from Super Bowl XLVI and the bitter taste of football still resides in my mouth. I'm tired of going over and over in my mind this scenario and that scenario; I just want to see the Philadelphia Eagles ride the floats down Broad St! I keep thinking about how this past season was to be our year. Well, I quit! I really do. I quit trying to live in past hopes and shattered dreams of a reality that I see only in my head that simply does not exist, at least not in Philly. So, I give up… I'm done!
The reality is the New York Giants are Super Bowl champs! Ugh! I hate even saying it! If there was a Super Bowl crystal ball, what's it saying now? Is there a dynasty in the making anywhere? Since no one could predict that the Giants would be in the Super Bowl this year let alone win it by defeating the New England Patriots 21-17, what does that say for 2012 and the years to come?
Sports writers tried to predict who was going to rule the first ten years of the new millennium. Some were on course with the New England Patriots after their success winning three titles out of four Super Bowl appearances. But they were supposed to go 19-0 in 2007/2008 only to be spoiled by… the Giants, in what was to be the greatest season ever!  Who would have predicted the Giants would have won either of their last two Super Bowls?
When the 2011 season began, everyone was riding the jock straps of the Green Bay Packers and the Pittsburgh Steelers. The Packers were supposed to cruise right on through the 2011 playoffs and repeat this year… or at least make an appearance.  You can take all the numbers, the coaching, the projected draft, etc, etc, etc, yada, yada, yada… that just doesn't add up to "New York Giants".
All that said, who wins next year and why can't it be the Philadelphia Eagles? I've been reading stories and watching the "experts" for years tell me why this team will win the "Big Game" this year and repeat "next" year.  Or why this or that team "won't" make it.
Well, the Philadelphia Eagles will go to and WIN Super Bowl XLVII. If the "so-called" experts and the "qualified" can get it wrong, those who get paid to tell me who, when and why… and get it wrong… then why can't I put in my little 2 cents? Wanna hear it? Here it go…
Looking at the 2012 Eagles, they won't look too different from the 2011 edition. This year there will be the benefit of a complete off season, O.T.A.'s, (the draft of course) and a complete training camp. As a matter of fact, the NFL Scouting Combine is coming up this Wednesday and the free agency frenzy begins March 13th.
There are no real pressing needs unless you consider the linebacking corp. Everyone is saying the Eagles need a linebacker high in the draft this year. Here's an idea, try former 1st round pick, defensive end Brandon Graham at a linebacker spot. Huh? Yeah, see if he shows the pedigree that the Eagles scouts saw when they drafted him.
Or sign Free Agent Stephen Tulloch from Detroit or London Fletcher, a nasty veteran of the Washington Redskins with great leadership skills who I think still has some gas in the tank. Others say we need a big hoss of a defensive tackle. But, you know the Eagles will surprise everyone and do something so abstract and bizarre that all the guru's and draftnicks won't even know what hit them.
The secondary already has the talent, and will be the stars they were dressed up last year to be… trust me!
Nnamdi Asomugha will return to his All-Pro status as  Dominique Rodgers-Cromartie will show that he was worth the deal to send Kevin Kolb packing to Arizona. But – and once again – where does that leave Asante Samuel? Is he the odd man out for sure this year? The answer is "yes". This move will save them over $8 million dollars while removing any cornerback controversy once and for all! Let's not forget though, the Eagles are in love with second-year talent Curtis Marsh and four-year pro Brandon Hughes. And still looking to shine is three-year hopeful Trevard Lindley.
The Eagles will draft a couple cornerbacks in April but how high? Where does the position rank on the teams list of priorities? The pressing questions to me are, if Nate Allen is really the guy at strong safety or is Kurt Coleman (my personal favorite) going to be able to keep slow learning Jaiquawn Jarrett (who I also like) off the field at Free Safety? The top three in my opinion? Dre Kirkpatrick from Alabama, Dwight Bentley of Louisiana-Lafayette and  Janoris Jenkins who had some of the field issues, could be the rising star of the future, provided he can leave the ganja alone. Aaron Ross of the Giants could be available for the right price but I don't think the Eagles look to Free Agency this year for a corner, so… look for them to add corner depth in the later rounds.
Morris Claiborne of LSU will be gone but Mark Barron could be there if the Eagles are looking again to snag a strong safety. The Dallas Cowboys have the 14th pick (one ahead of Philadelphia and may want Mr. Barron for their immediate plans) so we need to be aggressive and make a move, otherwise, look in the 3rd round or the 4th (where the Eagles have two picks) to grab more depth.
The biggest move the Eagles make this year may have already been made. New secondary coach Todd Bowles has been coaching in the NFL for years and just missed being the Miami Dolphins head coach. He brings a truckload of experience and will find new fire in the veteran corners as well as fueling it in the younger players.
Finally, the most explosive offense in football – the team must and will keep phenom receiver DeSean Jackson – could become more so with the possible additions of Randy Moss (if he can stay interested) or Plaxico Burress who really wants to play.
Standout quarterback Michael Vick will rebound from a subpar season and MVP (in my mind) running back LeSean McCoy will continue to dazzle and establish himself as one of the top two or three backs in the game. Look to see rising star Deion Lewis make a huge splash this year as well.
The NFL has been uncovering gems for years, transforming "Crown Wearing Wanna-Be's into Super Bowl Dynasties! The thing is, a lot of the time… you just never know. So, down with the experts! THEY KNOW NOTHING! Sometimes it's just fate, or as we hear every single year… "Team of Destiny". This year the "Dream Team" label will forever die as the Philadelphia Eagles walk into their destiny. I've got to be right one of these days… eventually. My 2012 -2013 Super Bowl dance card… Eagles and Texans. EAGLES WIN! EAGLES WIN! EAGLES WIN!