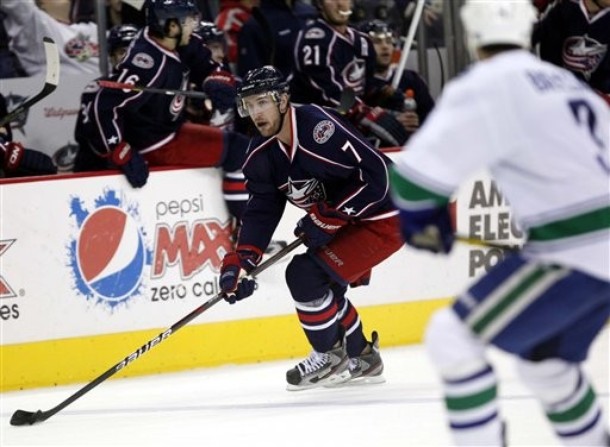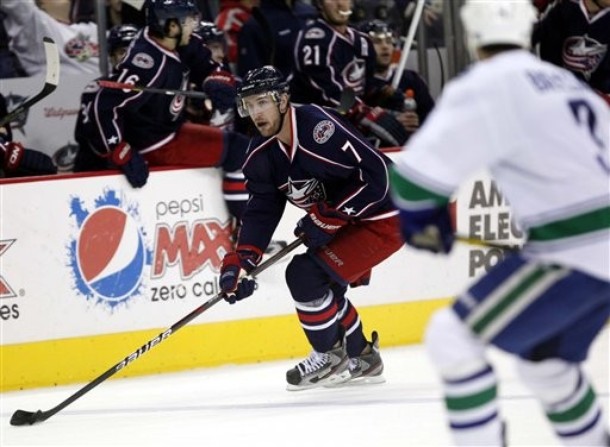 It's been well known for awhile that former Flyer Jeff Carter was on the market after the disappointing season that both he and the Columbus Blue Jackets have had together, but now the 27 year-old has officially been traded for the second time in less than a year, according to Aaron Portzline of the Columbus Dispatch.  Carter will reunite with his best friend, Mike Richards, on the Los Angeles Kings in exchange for defenseman Jack Johnson and a 1st round draft pick.
Carter has tallied just 15 goals and 25 points this season after posting 33+ goals in the last three seasons. The Kings ranked dead last in the NHL in goals scored per game, although their lack of offensive production has had more to do with a lack of quality wingers than centermen. Carter's attitude in Columbus was rumored to be part of the reason he failed to excel there, but an environment like LA should fit in with his lifestyle.
Although Johnson was a significant contributor to their defense, they have young prospects that can bridge the gap and a goaltender in Jonathan Quick that can cover any mistakes. The Kings also offset Carter's lengthy contract by unloading an equally sizeable one from Johnson.
It speaks a lot to Carter's character that he failed so miserably in Columbus, but kudos to Howson for being able to bring in an equally valuable player in exchange.
In addition to Richards, Carter joins former Flyer Simon Gagne and former Flyers head coach John Stevens on the Kings.