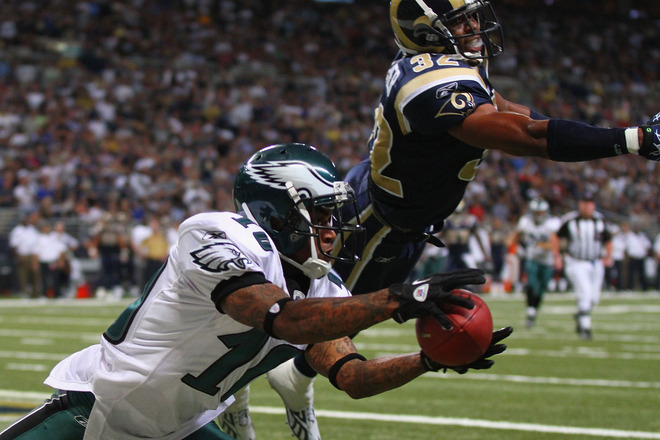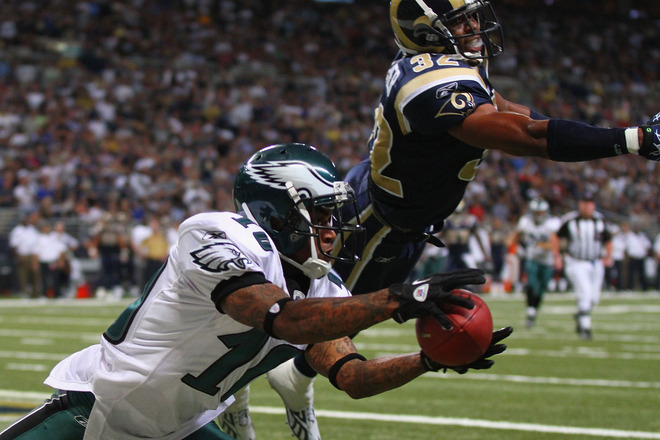 Philly.com says Howie Roseman spoke glowingly about the future of DeSean Jackson in midnight green.
"We think he's got a great future and we're excited about the possibilities of DeSean Jackson in Philadelphia, but we also want to communicate with his representatives and him before we voice the direction that we're going in," Roseman said.
It's pretty much common knowledge that the Eagles will try to work out a deal with Jackson and his agent Drew Rosenhaus, then franchise for the 2012 season if they can't reach a long-term agreement with them.  All the positive public comments are a way of letting Jackson and Rosenhaus know that want to keep the negotiations private.
As for Asante Samuel, Roseman had nothing to say but good things, "Asante Samuel's a big-time playmaker … we feel fortunate to have him as a Philadelphia Eagle".
I believe they're trying to trade Samuel, but are having trouble accomplishing that because of the money he's going to make next season.