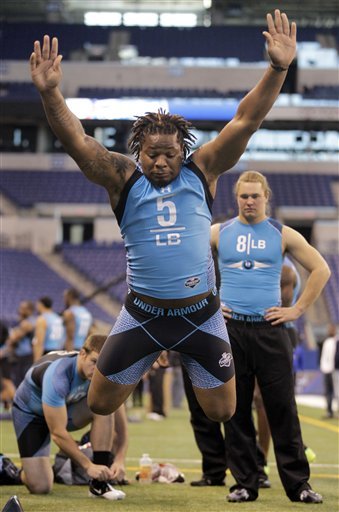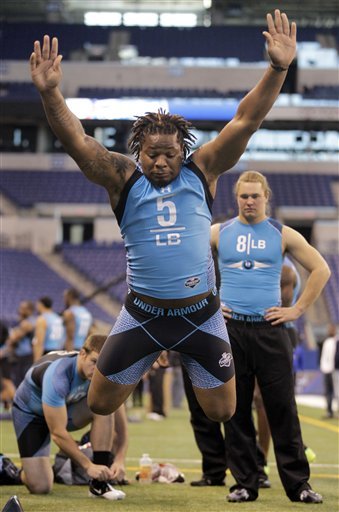 Things didn't go well for Arizona State middle linebacker prospect Vontaze Burfict.  He has been criticized for getting out of control on the field and getting hit with penalties.  He also has been accused of blowing assignments and starting fights with his teammates.
On the positive side, Burfict has shown a passion for the game.  He's been a very polarizing prospect.  Some think he's the answer to the Eagles linebacking problems while others want nothing to do with a guy who doesn't make a lot of tackles at middle linebacker on top of his attitude issues.
Today he wanted to shut a lot of the negative talk up by running a good forty time.  Instead he ran a 4.93 in his first attempt a and a 5.10 in his second chance.  That is slow for a middle linebacker and will hurt his draft status.
Burfict is also being reported to be making a bad impression to the coaches,  scouts and other front office people.  His draft stock is falling like a rock.
The Eagles need help at the middle linebacker position, but I doubt that Burfict will be drafted by the Birds to help them.