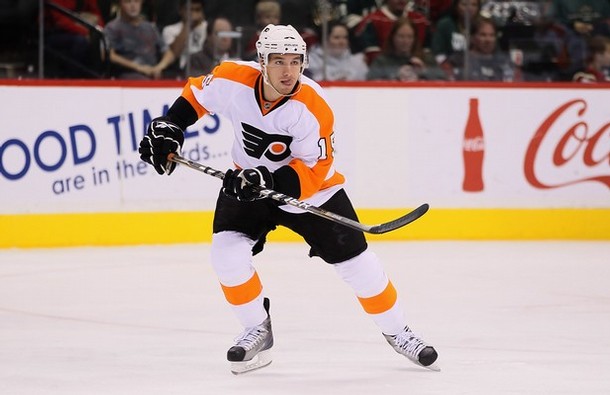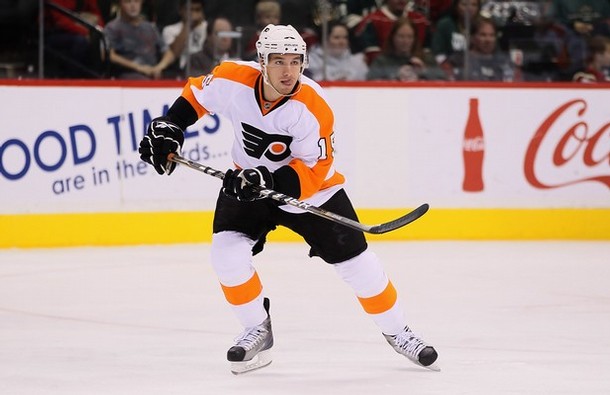 Paul Gaustad of the Buffalo Sabres was on the list of players that Flyers general manager Paul Holmgren considered acquiring at the NHL trade deadline. He ultimately was traded to the Nashville Predators for a first round draft pick.
A lot of people that I've spoken with have suggested that, while they're glad that Holmgren didn't relinquish his first round draft pick, they felt that Gaustad would have been a great player for the Flyers to seek because he was such a great defensive-minded forward who could kill penalties.
Guess what? The Flyers already had a player this season like that. His name was Andreas Nodl, and he was waived unnecessarily.
I was pretty livid when it happened, because the Flyers had already moved defensive stalwarts Mike Richards and Jeff Carter in the offseason. The Flyers were relying on rookies Matt Read and Sean Couturier on the penalty kill, and anyone with foresight could see that relying on rookies or players that had never killed penalties before (Jake Voracek) for the entire season could lead to problems with the penalty kill down the road.
Nodl, while not someone that lit up the scoresheet, had been one of the most energetic Flyers on the ice in the time he was here this season when playing with Max Talbot on the fourth line.
Let's compare Gaustad and Nodl, shall we? Gaustad, 3o, has never scored more than 12 goals a season. Nodl scored 11 goals in his first full season, in which he was kept to 67 games between injuries and being a healthy scratch.  When Gaustad was 24 (Nodl's age last year), he put up 24 points.
While I am by no means an expert on advanced statistics for hockey, Behind the Net logs a number of advanced indicators for teams and individual players. By their numbers, Gaustad was the best player for the Sabres in taking on tough competition and directing more shots on his opponent's net than his own.
Nodl, by comparison, is the third best player on the Carolina Hurricanes at both even strength and penalty killing for taking on tough competition and moving the play forward.
Would you rather have kept Nodl for $845K or get Gaustad for a first round draft pick?
Keep in mind that Tom Sestito, Jody Shelley, and Zac Rinaldo are all still on the Flyers roster, and, based on advanced statistics, rank 13th, 14th, and 15th among the 15 forwards who have played at least 10 games this season.  You can argue all you want that keeping one or two enforcers is good for the team, but keeping all three, who don't kill penalties, at the expense of a player like Nodl is ludicrous.
In essence, Holmgren gambled that the defense and penalty killing could hold up just fine without him.  Sixty-one games into the season, it has become an apparent hole in the line-up.
The lesson to be learned here is not to undervalue defensive forwards, even if they aren't going to score more than 10 goals a season.  There is a place and a purpose for them on every roster.  With additional development, Eric Wellwood has the potential to replace Nodl in a year or two. Hopefully the Flyers elect to hold onto him in the future.
For the latest Flyers news and updates, you can follow me on twitter (@JoshJanet).