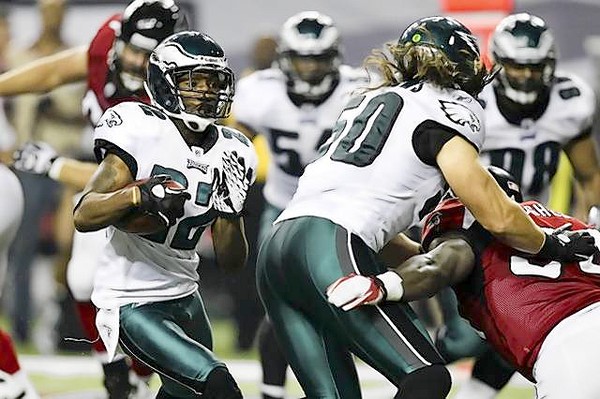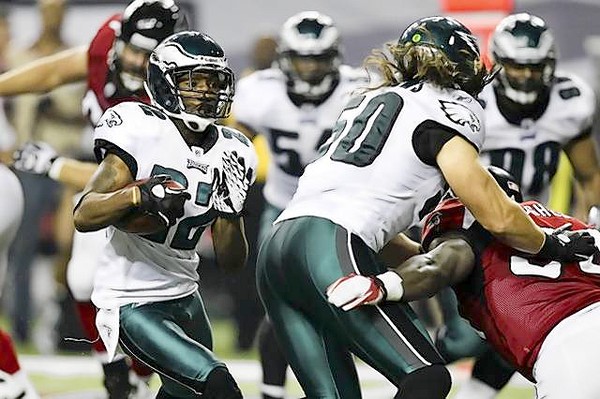 There is no question that Asante Samuel will go down as one of the best at his position. He is a playmaker, with a lot of those plays coming in big time games and situations. At the same time, his ball hawking playing style often leads to big plays by the opposing team. He also doesn't tackle well and at the age of 31, I don't see that changing anytime soon.
I've never had a problem with professional players that have a bit of swagger. I think it's that confidence that helped get them to where they are now, and Asante certainly possesses that confidence. With that being said, some of Asante's comments last year towards the front office and being happy as long as he was getting paid each Tuesday irked me a bit. Hearing your name come up in trade rumors has to be unsettling, but I think he should have tried to keep his thoughts about it in house. Wide Receivers are supposed to be the divas of the NFL, not cornerbacks.
Another reason I'd like to see Asante go is because I remember a guy named Dominique Rodgers-Cromartie that was supposed to be a pretty good pickup for the Eagles at the corner position. Along with Nnamdi Asomugha, DRC seemed to be a shell of himself last season but he is young, fast and I believe a better cover corner than Samuel. With one year left on his contract, I would like to see what the kid can do if given more room and playing time for the Eagles this season before considering him a bust (although Kevin Kolb hasn't exactly panned out for Arizona).
I still believe Asante has plenty left in the tank playing wise, but I think his time in Philadelphia is coming to an end. I thought having DRC, Samuel and Asomugha would turn out great, but nothing I saw last year confirmed that. If the Eagles could get a second round pick, or even better, a solid linebacker for him, than I think they should pull the trigger and cut ties with Samuel.