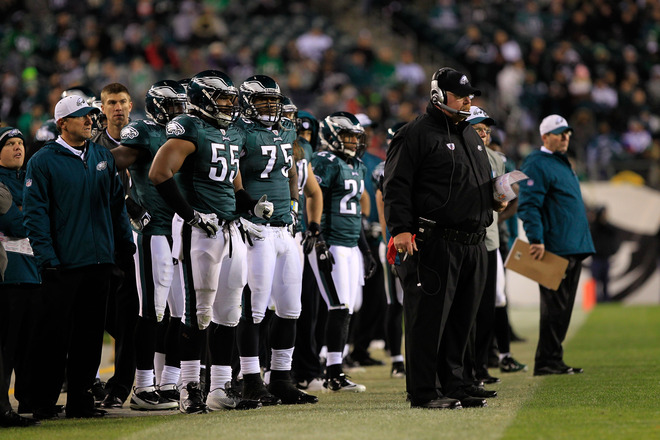 Philadelphia Eagles head coach Andy Reid had a couple of questions posed to him from Eagles fans on PhiladelphiaEagles.com.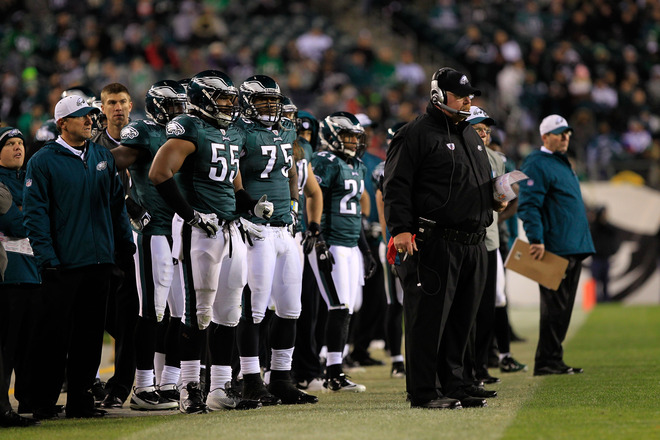 First up, he was asked about keeping Michael Vick healthy and staying away from all those turnovers, which Vick and the offense committed in the 2012 season.
Reid agreed with the comments regarding the importance of keeping his quarterback healthy and he talked about the fact that the four teams in last season's Conference Championship games, each had a starting quarterback who had started and played every game. He didn't explain exactly what he was going to do prevent Vick's injuries, but he agreed that it's extremely important to keep him healthy.
Regarding the turnovers, Reid said that turning the ball over had never been part of Vick's game in the past.  He went on to say that they were preparing to be ready to get specific with Vick on coaching him about what mistakes he made a year ago to cause some of the turnovers.
Reid also said that turnovers aren't only about the play of the quarterback.  He said mistakes at other positions can also cause turnovers, such as battled balls.  He ended his comments by talking about the close correlation between turnovers and losses.
Reid was very emphatic about finding an answer to the turnover problem.  "We will have an answer for the turnovers and get better in that area".