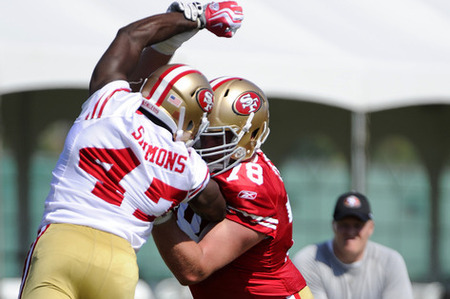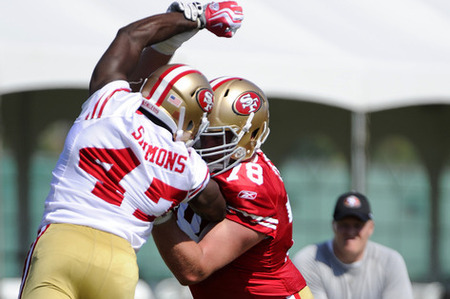 If you were to evaluate the linebacker groups throughout the National football League, you would probably rate the San Francisco 49ers group amongst the very best.  That may have something to do with why the Birds decided to sign a linebacker off their practice squad.
Today the Eagles announced the signing of linebacker Monte Simmons.

Simmons was signed by the Niners in 2011 as an undrafted free agent.  He's (6-3, 226) spent his rookie year on the Niners practice squad.
I don't know that he fits the Birds 4-3 defense because he was a defensive end while in college at Kent State.   It seems he would fit best as a 3-4 outside linebacker, who can rush the passer.  He had 21.5 sacks while in college.