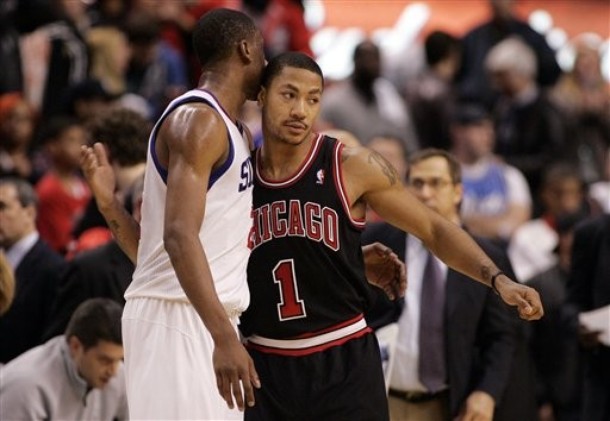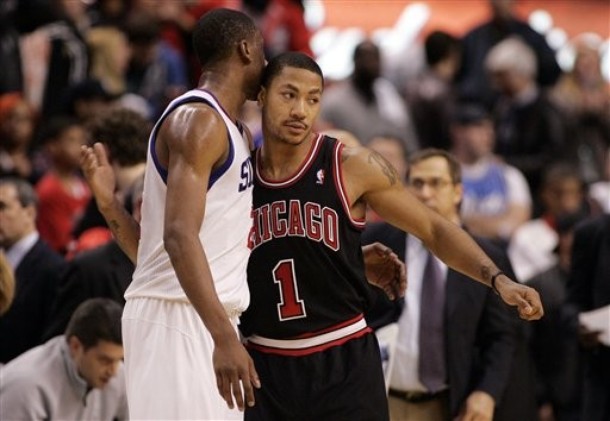 Déjà vu… The Sixers played hard with one of the top teams in the NBA last night only to lose the game in the fourth quarter, something that has become all too familiar in the last several weeks. With two wins in the past nine games I'm wondering what the new owners are going to do with the trade deadline just ten days away.
There is no question that the Sixers have a tough, unselfish team that prides itself on being one of the best defensive teams in the league and that plays hard every night, but it's just not enough to beat the NBA's elite teams.
Granted, the Sixers did not have high expectations coming into the season, but I don't think that's a good enough reason to just let the season ride out with the players currently on the roster. Philly has some talented young players who could be stars in this league including Holiday, Young and Lou Williams but they need someone now who can take over games in the fourth quarter.
Too many times this season I have seen the Sixers turn the ball over late in the game.  Too many times have I seen Andre Iguodala take a high arching, fade away from beyond the three point line that doesn't even hit the rim. As good of an all around player as Dre is, I would prefer him to not even be in the game with under a minute left because he ALWAYS seems to take the last shot.
I never would have thought missing Spencer Hawes would make such a huge impact either, and although 14 games may not be enough to measure a players worth, the Sixers were 12-2 with him on the court. I think the two rookies, Lavoy Allen and Nikola Vucevic have played well, but with each averaging under 20 minutes a game and less than 7 points, it's just not enough to compete with bigger teams in the playoffs.
Not to mention, Hawes may not stay healthy enough to make a big impact when he returns. The Sixers also need to stop giving up so many offensive rebounds to their opponents (Russell Westbrook).
I don't know where the Sixers would start in coming up with a trade for a big man or for a true scorer in a Monta Ellis or a guy like Paul Pierce who has proven he can take over late in games, something this team desperately needs.
In all reality, the Sixers would have to give up one of their young stars to get another team interested in a trade and I'm not sure the FO is ready to do that. One thing is for sure, if the Sixers don't make any changes they won't be making any kind of run in the playoffs this year. At the very least, they have become exciting to watch again.