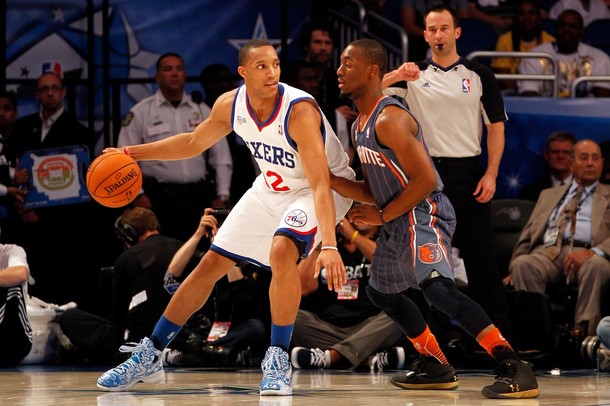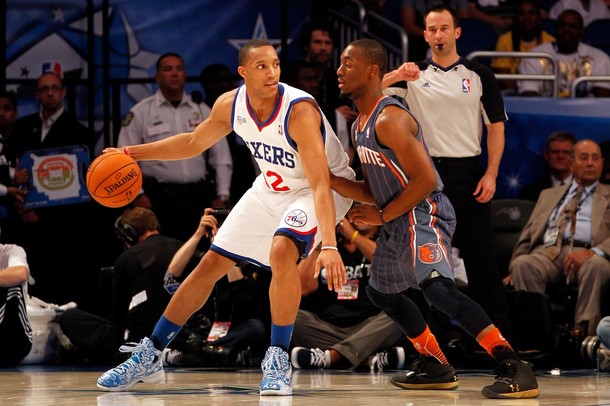 Oh, there you are Evan. I was wondering when you would finally get a chance and be involved in the offense. We are finally going to find out what we have in the number 2 overall pick from last year. I had written earlier in the year that the only way to see what we have in him was for Turner to get 30 minutes a game, and he is about to get it.
This was the fifth time overall in his career that he played back to back 30 minute games and the second time this year. Earlier on Wednesday on the WIP morning show, Stan Hochman a long-time, well respected reporter from Daily News said
that there were reasons for Turner struggles
. He said that the team will come out with the news later in the season and that he was not aloud to say anything because it came off the record.
My first thought was "Damn, I hope it is not like that MaCline case or worse." The Sixers later squashed it by saying that there is nothing wrong with him. That is great news, I have told you about my "man crush' right?  So what did Evan have to say How about 26 points 9 rebounds and his best game so far in his you NBA career? By the way, that move where he took Pierce to the hole for a three point play was a big-time move. He took the contact and kept the ball on his right hip perfect.The thing that bothered me the most in that whole crazy day in Sixers land was Turner could not create his own shot like Iggy, and that they should trade him. Umm, pay attention a little bit more, this is definitely not the case. Turner's issue was never getting a shot off, it was knocking them down. Turner has better handle than Iggy and has more of a natural scoring ability than Iggy. Some one needs to do their home work a little bit better.
It was not the trade part that irked me. All honesty though, how can you trade someone who nobody including the Sixers actually knows what type of player he is because of playing time. I have to give Collins credit for realizing that he was playing Turner the wrong way all along. He was basically asking him to be a spot-up shooter so Evan would just standing around in the corner waiting for the ball. We all know that is not Evan's game. When Collins was asked why he has not started Turner sooner he said "we were 20-9". Kind of tough to get mad at that answer.When you talked about Turner so far in his brief career you would say he is very good rebounder. In which he has a combined 21 rebounds in the last 2 games and that he could defend as well. By the way, his defense against Rondo in the first half was outstanding. Not trying to sound like a broken recorded here but we are finally going to find out what type of offensive game he has. When have seen some flashes at times from him. Sixers are hoping that he is the player that they thought he was going to be when they drafted him. I am too because my "man-crush" is riding on it.