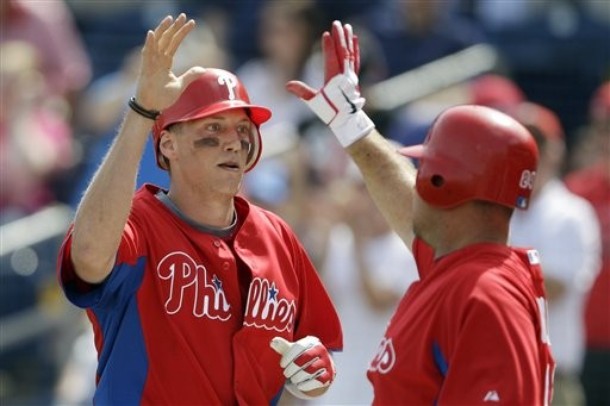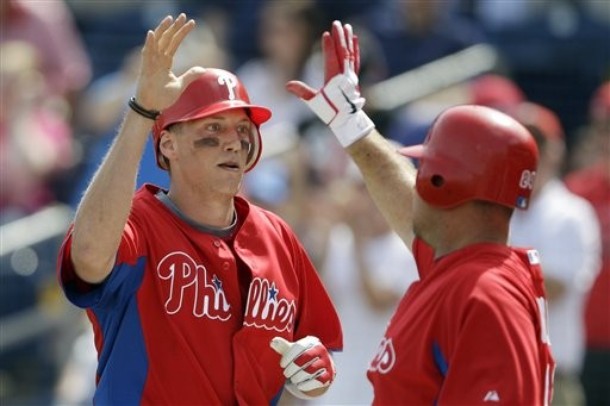 The Phillies won their third game of the Grapefruit League play on Thursday, edging the Pirates 5-4. Philadelphia built a four run lead, and didn't allow Pittsburgh to score a run until the sixth inning.
Cole Hamels went 3.2 innings in his second start of the spring. The lefty allowed only four hits, and didn't give up a run.
Hamels was forced to leave the game before finishing the fourth inning. He recorded two quick outs, but then gave up back-to-back singles, and an error by Ty Wigginton would load the bases. Veteran Dave Bush came on and got the final out of the inning.
The heroics would end after the fourth inning for Dave Bush. He allowed three runs on four hits in his final two innings of work, raising his ERA for the spring to 8.31.
Shane Victorino hit a two-run homerun in the bottom of the fifth.
So far so good for Antoino Bastardo. The reliever pitched another scoreless inning in the top of the seventh.
Placido Polanco went 1-2 in his second start.
Hunter Pence went 2-3 and scored a run. The former Astro has been the most productive and consistent of the regular starters so far.
David Purcey, another veteran trying to work his way into the mix for a bullpen spot, gave up a run in his only inning of work.
Ty Wigginton made an error in the field, but had a strong game at the plate. The veteran drove in a run with a double, and drew two walks.
John Mayberry struggled yesterday, going 0-2 with a walk, and leaving three runners on base.
Freddy Galvis picked up a hit in his only at-bat.
Phillipe Aumont bounced back from his rocky first outing, and pitched a scoreless inning in the eighth.
Mike Schwimer pitched his second scoreless inning of the spring, giving up a hit and striking out two.